Main content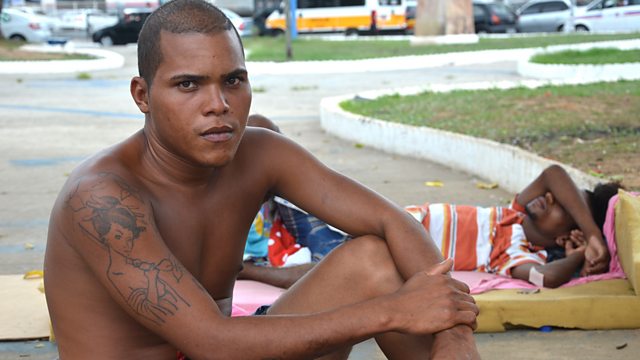 Brazil's modern-day Captains of the Sands
Captains of the Sands, a Brazilian novel about street children written 80 years ago, still resonates in the 21st century.
Eighty years ago, the Brazilian writer Jorge Amado published Captains of the Sands, a powerfully moving novel about the lives of a gang of orphaned children living on the streets of Salvador. The book had a huge impact, showing wealthy Brazilians the truth about the inequality in their country and the humanity of the children they were used to regarding as "pests". It is now a literary classic and read by almost every Brazilian child at school. Eighty years on, though, thousands of adolescents and children still live in the streets in Salvador. Their lives are still marked by poverty and crime, intensified since Amado's day by the growth of the drugs trade and the addiction and violence it brings. And they still find alternative bonds of family in the kind of gangs that Amado would have recognised. For Crossing Continents, David Baker meets these modern-day Captains of the Sands and hears their stories and those of the people trying to help them.
James Fletcher producing.