Main content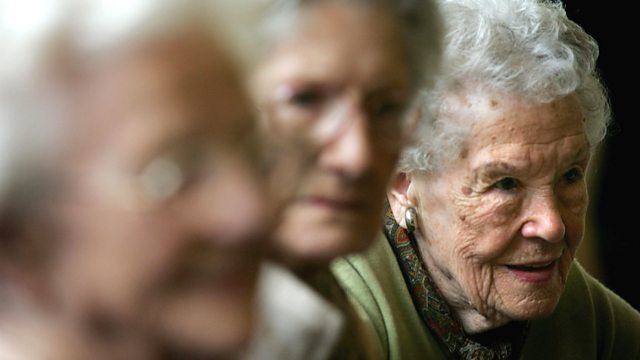 Geriatric Guinea Pigs
Many medicines that older people take have not been properly tested in their age group. It is a worry to Geoff Watts who is in his 70s. He asks what is being done to address this.
Geoff Watts is in his early seventies. He takes statins and has taken blood pressure pills in the past. Like other people his age, he's aware that he may well need to take other medications as he ages.
Yet the promise of personalised medicine, tailored to his needs, seems light years away. He's noticed that, as he ages, the decisions about what medicine he should take at what dose is not so much personal as drifting in an information void.
Any new medicine should be tested on people who are similar to those who'll end up taking it. But older people like Geoff, who disproportionately take medication, are woefully under-represented in the clinical trials that underpin their approval.
In the absence of adequate data from trials, older people who then take the medication are more akin to 'guinea pigs', drifting unwittingly in an uncontrolled trial in the real world.
Given the population is ageing, with those aged eighty and above the fastest growing group of all, this is disconcerting news.
The body changes as it ages, which can alter the degree to which a drug accumulates and the severity of the side effects it produces.
Geoff Watts asks why researchers have shied away from including older people in clinical trials. He reveals the challenges that trialling medications in older people can pose and asks what's being done to address these.
Producer: Beth Eastwood.
Last on

Broadcasts