Main content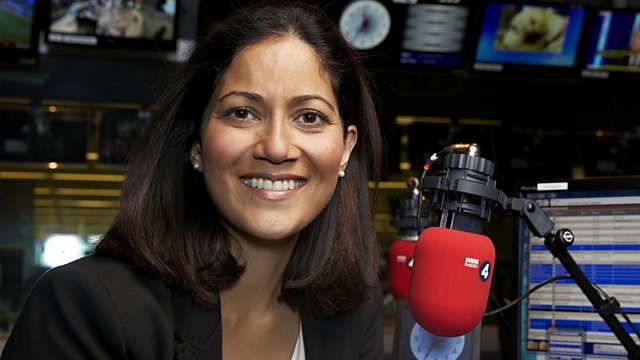 26/03/2017
Mishal Husain presents dispatches on social media companies' growing pains, on property guardians, on award-winning British Asian football fans, on boys' nights and on terrorism.
Mishal Husain introduces dispatches on why a boys' night is being convened in a Scottish primary school, involving fathers, grandfathers and even neighbours; on the reasons British Asian football fans in Bradford are excited; on whether property guardianship offers an imaginative way to overcome the housing crisis or is fraught with risk; on the growing pains of the technology companies that are now major social media firms; and on reflections about being a reporter yards from a terrorist incident but unable to find out what is happening.
Producer Simon Coates.