Main content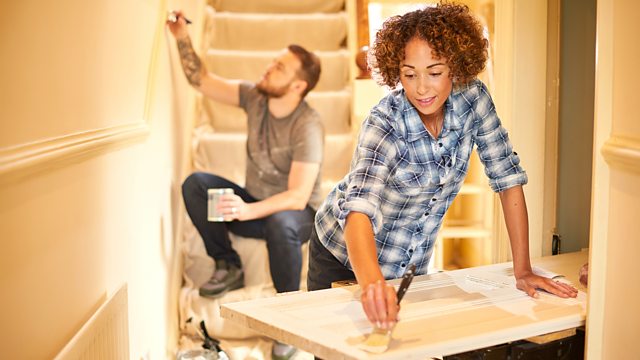 Home decor bloggers, Megawhite, Debt collectors
Home decor bloggers are posting inspirational pictures of their homes on social media and encouraging people to be adventurous with how they decorate.
Beauty therapists say current laws regulating teeth whitening products are unclear and means some beauticians are unwittingly breaking the law by administering the products. It follows a recent case where a beautician was fined £2,000 for whitening teeth in her salon.
Home decor bloggers are the big trend on social media right now. They post inspirational pictures of their homes and the houses of their clients and encourage us to be more adventurous when we restyle our homes. They're becoming so popular big companies like John Lewis and B&Q are paying to have their products featured in their posts.
We've been getting complaints about a driving school called Drive Dynamics. Some customers say that the lessons they book and pay for from the company don't materialise, and when they ask for refunds they can't get hold of the firm.
Tesco is reducing the amount of Heineken-branded lager from its shelves while deciding to stock more craft beer brands. In turn the big breweries such as Heineken are trying their hand at brewing craft beer as it becomes more popular. We speak to Nigel Pollard from Heineken and Andy Thorburn from Hallway, a digital marketing agency for craft brewers.
The Financial Ombudsman Service has seen an increase in complaints about debt collectors. Our listeners are writing to us to say they're being chased for inflated debts by companies topping up the original invoices. We hear from a family who's being chased for a debt of over £100,000 when the bill they owe is a fraction of that.
Last on
Chapters
Megawhite

Beauty therapists want the laws about teeth whitening to be made clearer.

Duration: 12:06

Home Décor Bloggers

Why is interior design the next big trend of 2017 and how can you make money from it?

Duration: 05:59

Drive Dynamics

A number of people have complained about not getting lessons or a refund

Duration: 06:45

Craft Beer

How are big breweries responding to an increase in supermarkets offering craft beer?

Duration: 07:14

Debt Collectors

Debt Collectors are being accused of inflating debts when they chase them for collection.

Duration: 05:28

Broadcast