Main content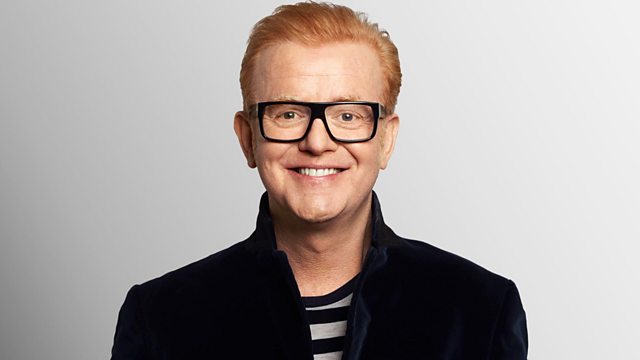 David Dimbleby and new £1 coin
Chris is joined in the studio by David Dimbleby who pops by ahead of hosting a special Question Time from Birmingham and finds out all you need to know about the new £1 coin.
Chris is joined in the studio by David Dimbleby who pops by ahead of hosting a special Question Time tonight from Birmingham and tells us what it's like to be the middle man during these challenging conversations. Chris finds out everything you need to know about the new £1 coin, which goes into circulation tomorrow with Gordon Summers, the Chief Engraver from the Royal Mint. Vassos is joined in the Sports Locker by Kat Clifton from the FA People's Cup. We hear your tenuous link to anything better than flying a spitfire in the Top Tenuous and the Pause For Thought comes from Rabbi Dr Harvey Belovski.
Clips

Pause For Thought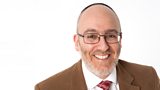 From Rabbi Dr Harvey Belovski, rabbi of Golders Green Synagogue and CEO of University Jewish Chaplaincy:
Tonight is the start of the Jewish calendar year, the first day of the month of spring, known as Nisan. When I was studying for the rabbinate, it was a standing joke that the start of Nisan is always a good time to buy a Japanese car. Of course, the word Nisan isn't Japanese at all, but related to the Hebrew word 'nes' – miracle. 
The Jewish calendar is very much attuned to the seasons. It's by design that the start of the calendar year – a moment for renewal and opportunity – coincides with the start of spring. But if spring is just a phase in a natural cycle, why is the month called Nisan – miracle?
I'm inspired by a great Jewish teacher called Professor A.J. Heschel, who died in the early 70s. Heschel was a restless soul. While his colleagues sat quietly at prayer, he annoyed them by pacing up and down. He was a civil rights activist who marched side-by- side with Martin Luther King at Selma in 1965, convinced, in his own words that 'his legs were praying'.
Heschel often spoke about how religious life had become sterile and had lost mystery and grandeur, which he experienced through activism but also through nature. He wrote that as 'civilisation advances, the sense of wonder declines'. He meant that many who live in cities have lost our direct connection with nature – concrete covers the ground, buildings block natural scenery, there are no animals, trees are manicured to fit our needs and there barely a difference between night and day.
For Professor Heschel, the world is now a gigantic tool box for the satisfaction of our needs, into which nature must fit.  But the advent of spring can allow us to remember nature; to feel the wind on our faces, experience trees, plants, animals directly, not on a screen.
When we sense the mystery and grandeur of nature, we regain the ability to look beyond the world into the unknown. This is the miracle of Nisan and the wonder of spring.
An early Jewish teaching captures the importance of spring in a few words: 'if you have a sapling in your hand and someone tells you that the messiah has arrived, first plant the sapling and then go out to greet him'.