Main content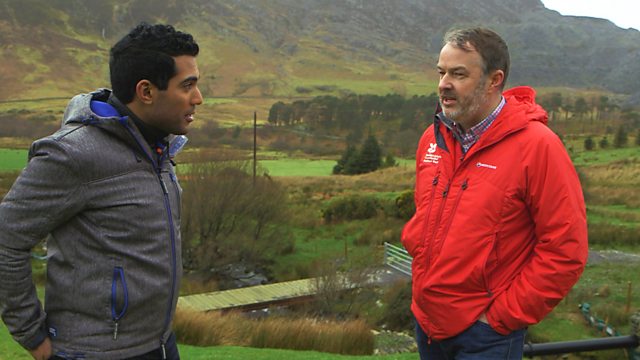 Omar visits Bethesda, the first place in the UK to power 100 homes with hydroelectricity. The programme also investigates a Cardiff garage with a trail of unhappy customers.
Omar visits Bethesda, the first place in the UK to power 100 homes with hydroelectricity.
A Cardiff garage with a trail of unhappy customers is investigated.
Lucy Owen looks into costly call-forwarding services which have left unsuspecting viewers with huge phone bills.
And does one size really fit all? Rachel Treadaway-Williams finds out how high street shops measure up when it comes to consistent clothing sizes.
Costly phone calls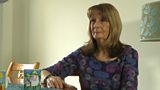 In the past we had the Phone Book but now most of us go online to find contact numbers. 
But watch out because you could end up paying a lot more than you bargained for. 
Lynfa and David Maeer, from Upper Church Village near Pontypridd, discovered this to their cost when they needed to get in touch with the DVLA.  
After a quick search of the internet, they found a number, phoned it and thought nothing more of it – until a £30 bill arrived for two calls that lasted less than 15 minutes. 
Lynfa was shocked to discover the 09 number they had dialled did not actually belong to the DVLA – the number for the 'DVLA Hotline' she had rung was actually a premium rate 'connection service' number. 
While it was advertised on a website that she said looked authentic, the small print revealed it was not affiliated to the DVLA. 
Other numbers used for similar call forwarding services include those beginning with 084, 087 and 09. 
People often don't even realise they've used one, until they're stung with a big bill.

David Hickson from the Fair Telecoms campaign has this advice: 
·        The Phone-Paid Services Authority regulates all premium numbers that begin 087, 09 as well as directory enquiries and a few others. But slightly cheaper 084 numbers are not regulated.
·        Avoid telephone numbers in adverts – they are almost always wanting to try and take some money off you.
·        Also beware of search results where the phone number appears very clearly amongst the search results, so you can just press it and dial.
·        Take your time, find the correct way of contacting the organisation and try to avoid people taking money off you for doing nothing at all.
·        Click here to find out what to do next if you've got an unexpected charge on your phone bill.
·        Alternatively you can use the Phone-paid Services Authority's (PSA) Number Checker tool if there's number on your bill you don't recognise.
·        For more information about call charges click here.
Producing cheaper energy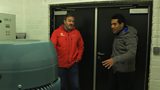 There's a revolution happening in the small town of Bethesda in Gwynedd.  
It's the first place in the UK to trial a new scheme to produce energy which is clean, green - and could save people in the community lots of money. 
And the key to its success is running right through the town. 
The River Ogwen churns up so much energy, especially when it rains, it makes perfect sense to harness it with a hydro power station. 
So a group of community energy companies decided to pilot the technology in Bethesda, providing some the town's power needs. 
When the hydro is running at capacity, it makes enough cheap electricity to power more than 100 nearby homes. 
And that brings big savings to an area with high levels of fuel poverty. 
The 'Big Six' energy companies charge around 14p per kw hour – but when the hydro's running at full speed, people in Bethesda only pay around 7p. 
That is why Donna and Chris Watt signed up to the scheme – and they have been impressed by the bills they received for December and January. 
"For those two months I saved nearly £60," said Mrs Watt.

"So that's by switching my supplier and obviously changing the time that I'm using the appliances as well. So trying to make a conscious effort." 
The hydro itself is housed in a small shed beside the river. 
Water from the surrounding mountains goes into pipes and is pumped under great pressure to the hydro where a wheel spins at about 1,500 revolutions a minute.  
It then turns a dynamo and the electricity created goes through a cable to homes. 
Local energy project Ynni Ogwen Cyf (Ogwen Energy Ltd) believes many more houses could be powered directly by rivers, wind or sun.
Director Meleri Davies said: "We have intentions to roll this out across Wales. It's actually about using that electricity within communities. So I'm very positive and I'm hoping we can expand this, not just in Wales, but in other parts of Britain and beyond."

For more information, visit these websites:
http://www.energylocal.co.uk/cydynni/  
http://www.ynniogwen.cymru/the-enterprise/
https://1010uk.org/energylocal/
Credits
| Role | Contributor |
| --- | --- |
| Presenter | Lucy Owen |
| Reporter | Omar Hamdi |
| Reporter | Rachel Treadaway-Williams |
| Series Producer | Joanne Dunscombe |