Main content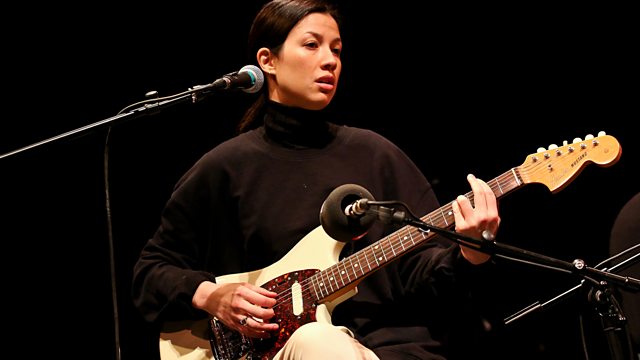 Free Thinking Festival - Charter of the Forest
From Sage Gateshead, a special edition for Free Thinking Festival 2017 celebrating 'woodland' writing. Guests include Richard Hawley, Emmy the Great, William Fiennes and Kate Fox.
The Verb celebrates the 800th anniversary of the Forest Charter with 'woodland' writing from Richard Hawley, Emmy the Great, William Fiennes, Kate Fox, and a pop-up choir led by Beccy Owen. Recorded in front of an audience as part of Radio 3's Free Thinking Festival at Sage Gateshead.
Richard Hawley has been playing music since his teens, as a member of The Longpigs and Pulp and as a solo artist. Richard hails from Sheffield, one of the greenest cities in Europe. Richard sings 'Heart of Oak', a song inspired by a photograph taken by his wife of a hollow in an oak tree. Heart of Oak is from Richard's 2015 album, 'Hollow Meadows' (Parlophone)
The writer William Fiennes reads from his fable about a tree 'Why The Ash Has Black Buds', taken from the anthology 'Why Willows Weep: Contemporary Tales from the Woods' (Indiebooks). The Ash is an important tree for William, and his relationship with the tree stretches back to his childhood; he wrote about the trees he grew up with in his memoir 'The Music Room' (Picador), which was shortlisted for the Costa Book award.
Emmy The Great has written a new song especially for The Verb. 'Three Cities' draws lines between the trees she remembers as a child growing up in Hong Kong, to the Free Thinking Festival in Gateshead by drawing on interviews with people from China and Hong Kong who have now settled in the North East. Emmy The Great's latest album is 'Second Love' (Bella Union) and her new single is 'Mahal Kita'.
Kate Fox and Beccy's Owen's Pop -Up Choir 'The Saplings
In a special commission for the Verb celebrating the 800th anniversary of the 1217 Forest Charter. Kate collaborates on her piece 'The New Charter' with Beccy Owen's Pop-Up choir, 'The Saplings', who met for the very first time to record The Verb.