Main content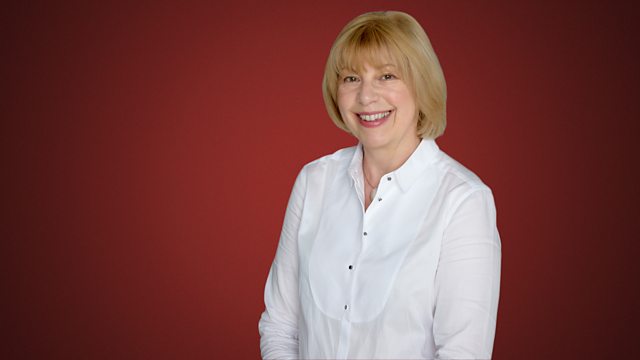 Thursday Opera Matinee - Handel's Parnasso in Festa
Penny Gore presents a concert performance of Handel's Parnasso in Festa, an Italian serenata. Plus the Saint Paul Chamber Orchestra performing music by Gluck and Schumann.
Penny Gore presents a concert performance from Amsterdam of Handel's Parnasso in Festa, an Italian serenata written to celebrate the marriage of Anne, Princess Royal and Prince William of Orange in London in 1734. It is based on a suitably celebratory Greek legend, that of Apollo celebrating the marriage of Thetis and Peleus on Mount Parnassus.
2pm:
Handel: Parnasso in Festa (serenata in 3 parts)
Apollo ..... David Hansen (countertenor)
Clio .....Robin Johannsen (soprano)
Orfeo .....Kangmin Justin Kim (countertenor)
Cloride .....Silke Gäng (mezzo-soprano)
Euterpe ..... Francesca Ascioti (contralto)
Marte ..... Ismael Arróniz (bass)
Calliope .....Jenny Högström (soprano)
La Cetra Baroque Orchestra and Vocal Ensemble, Basel
Conductor Andrea Marcon
c.3.20pm:
Followed by more from the Saint Paul Chamber Orchestra, this week's featured ensemble.
Gluck: Excerpts from Orfeo ed Euridice
Ilana Davidson (soprano)
Adriana Zabala (mezzo-soprano)
Saint Paul Chamber Orchestra
conductor Christian Zacharias
c.3.50pm:
Schumann: Piano Concerto in A minor, Op. 54
Saint Paul Chamber Orchestra
Christian Zacharias (piano/director).
Synopsis
The serenata is divided into three parts. The first part commences with Clio (the Muse of history) introducing the inhabitants of Mount Parnassus celebrating the wedding of Peleus and Thetis. Apollo invites the Muses to 'Come and sing love's holy fire'; the chorus adds that music which is inspired by Heaven gives life to all who hear it. Orfeo (the son of Apollo) responds that 'A heavenly flame our breast inspires of noble love to sing'. Apollo prays that Jupiter, 'whose power, as bounteous as immense, does blessings to the world dispense'. The chorus acknowledges that all flocks, herds, fruits and flowers are gifts from Jupiter. Clio recalls the story of Apollo and Daphne. She sings that 'Beauty charms us when it smiles; when it frowns, that beauty kills'. Apollo fondly remembers Daphne, while Clio observes that the hearts of all those who beheld Daphne were wounded. Clio reminds Apollo that Daphne rejected him and turned herself into a laurel tree in order to escape him, and laments that 'How fast do our enjoyments fly, in the same moment they are born and die'. Apollo, as if feeling guilty or wanting to change the subject as quickly as possible, prefers to forget sad memories and encourages everybody to praise Bacchus. Mars wholeheartedly praises the liquor of the Gods that helps mortals overcome tempests and leads us to joy. Apollo invites 'everyone with song and dance' to celebrate Bacchus. Clio seems to let the alcohol have its effect on her, and tells us that she feels Bacchus' 'influence in my breast, I'm joyous, all inspired and pleased'. Orfeo, his mother Calliope (the Muse of epic poetry), and the chorus also express their merriment.
In Part 2 Calliope feels a fire within her breast 'to sing of Orpheus and his heavenly lyre'. The huntress Clori, Clio and Euterpe (the Muse of music) all express admiration for Orfeo: 'He who can please Hell's gloomy powers and touch their hearts, must sure touch ours.' Apollo attempts to persuade his son Orfeo to forget his grief. Clio observes that Orfeo's singing can silence nature and make birds forget to sing. But the huntress Clori complains that 'in Apollo's palace shall we ne'er no sounds but softening accents hear?' The chorus provides the sort of music Clori prefers and observes that the glorious hunter 'ne'er feels love's tormenting wound'. Clori proclaims that 'Among the windings of the woods I chase wild beasts, and ever is my heart at ease; … fearless of danger from the snares of love'. Calliope ignores the splendid hunting digression, and asks Orfeo 'Why turned you back your greedy eyes, when from Hell you came?' and in her aria she describes how he is still tormented by the Furies after losing Euridice. In the only accompanied recitative during the serenata, Orfeo wishes that he could 'the sad remembrance lose' and laments that he finds no pleasure in Elysium. In his aria, he grieves that 'never will my sky be clear' and asks the chorus to have pity on his grief. Apollo consoles his son, suggesting that 'your love's so chaste and pure a flame as will the fury of infernals tame'. Clio tells Orfeo that 'Glory and honour are your due'. They insist that the virtues of the royal couple Peleus and Thetis will bless the earth with greatness to equal Orfeo's power. Upon Apollo's command, Neptune's Tritons sound their trumpets and celebrate 'the illustrious hymeneal day of Thetis and Peleus'. Handel uses horns instead of trumpets, which perhaps illustrates the libretto's reference to the Tritons playing musical instruments that look like shells.
The final part concentrates on the rejoicing at the marriage between Peleus and Thetis. The sinfonia announces the arrival of Mars, who pays tribute to the offspring of the Gods 'on their nuptial day, their future glory to declare'. The chorus proclaims the fame of the royal couple's glory and love. The music continues straight into Mars's blessing of the royal couple: 'virtue will always their companion be … A race of heroes they will give.' Orfeo compares the royal couple to 'A lovely riv'let from its spring' which 'does all its silver brightness bring'. Calliope calls upon Peleus to emulate the heroic deeds of his ancestors. Apollo invites nymphs and swains to prepare an offering 'of fruits and fragant flowers … to this happy pair'. Clio hopes that the royal couple shall be an example of virtue to the world for the remainder of their lives, and that the Gods of Death will be generous to them. Euterpe describes how the royal couple shall win and delight the hearts of all their subjects. Apollo promises that 'Succeeding heroes to the end of time, shall from this pair descend'. The chorus announces to the newly weds that Jove has decreed that 'they shall ever happy be'.
David Vickers © 2008