Main content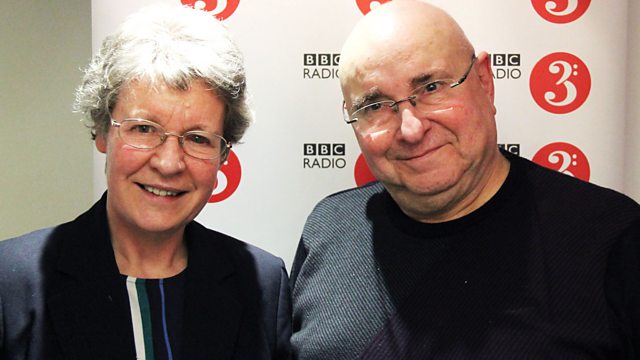 Wednesday - Rob Cowan with Jocelyn Bell Burnell
With Rob Cowan. Including Musical challenge; Music in Time: Dufay motets; Artist of the Week: Arturo Toscanini, featured conducting Tchaikovsky's Piano Concerto No 1.
9am
Rob sets the tone and mood of the day's programme with a range of music to intrigue, surprise and entertain.
9.30am
Take part in today's musical challenge: listen to the clues and identify a mystery musical person.
10am
Rob's guest this week is the astrophysicist Jocelyn Bell Burnell. Whilst still completing her PhD at Cambridge University Jocelyn made what is considered one of the greatest astronomical discoveries of the twentieth century. She discovered Pulsars, small stars near the end of their life-cycle which emit radio signals, pulses. Uncovering Pulsars has unlocked many doors in the field of astrophysics, validating and enabling many other notable scientists. Jocelyn has since become a role model for young students and female scientists throughout the world, and when she became professor she doubled the number of female Physics professors in the UK. As well as discussing her life and work, Jocelyn has chosen a selection of her favourite classical music.
10.30am
Music in Time: Medieval
Rob travels back to the Medieval period to show how music and maths are the bedfellows behind Guillaume Dufay's isorhythmic motets.
11am
Rob's Artist of the Week is the Italian conductor Arturo Toscanini. Considered one of the greatest conductors of the 20th century, he was admired for his faithfulness to the score as well as for the incendiary thrust he brought to his interpretations. His career began sooner than perhaps he might have expected. Whilst on tour in South America as an Assistant Chorus Master he was called upon to conduct Verdi's Aida after three other conductors were either booed-off by the audience or rejected by the cast; Toscanini was only 19, but he conducted the whole opera from memory. He went on to be a leading opera conductor, entrusted with the world premieres of Puccini's La Bohème and Leoncavallo's Pagliacci, and he was Principal Conductor at La Scala, Milan twice during his career. He spent much of his working life in America, leading the Metropolitan Opera, the NBC Symphony Orchestra - an orchestra created for him - and the New York Philharmonic Orchestra. He was also the first non-German conductor to appear at Bayreuth. This week Rob's chosen his interpretations of Elgar's Enigma Variations, Beethoven's 7th Symphony, Debussy's Iberia, part of Wagner's Götterdämmerung and Tchaikovsky's Piano Concerto No.1 with Vladimir Horowitz.
Tchaikovsky
Piano Concerto No.1 in B flat minor
Vladimir Horowitz (piano)
NBC Symphony Orchestra
Arturo Toscanini (conductor).
Music Played
Jocelyn Bell Burnell's First Choice

Jocelyn Bell Burnell's Second Choice

Music in Time: Medieval

Artist of the Week: Arturo Toscanini
Musical Challenge: Mystery Person
The Mystery Person was the 14th century madrigalist and superstar of his age, Francesco Landini