Main content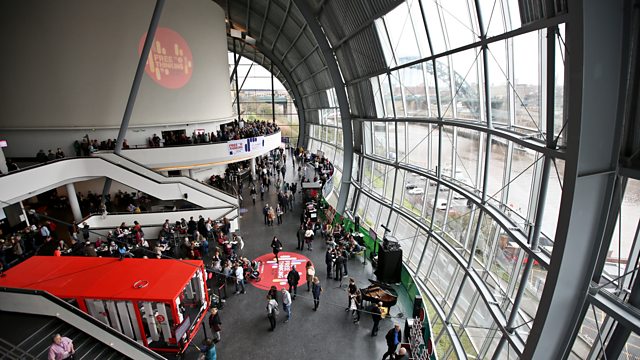 Richard Sisson
Richard Sisson presents a selection of music on the theme of time, including Prokofiev's Cinderella, Berlioz's Symphonie fantastique and works by Finzi, Tchaikovsky and Beethoven.
Live from Free Thinking at Sage Gateshead the composer and pianist Richard Sisson brings his infectious enthusiasm to an idiosyncratic journey through music articulated by the boundless, cyclic, remorseless unfolding of Time; from the clock's ominous striking of midnight in Prokofiev's Cinderella to vivid evocations of heady times past in Berlioz's Symphonie Fantastique, with works by Finzi, Tchaikovsky and Beethoven along the way.
For many years the piano playing half of cabaret act Kit and the Widow, Richard has composed extensively, particularly for the theatre, including the music for Alan Bennett's The History Boys.
Podcast
A view of classical music from a range of presenters; themed series and one-off programmes