Main content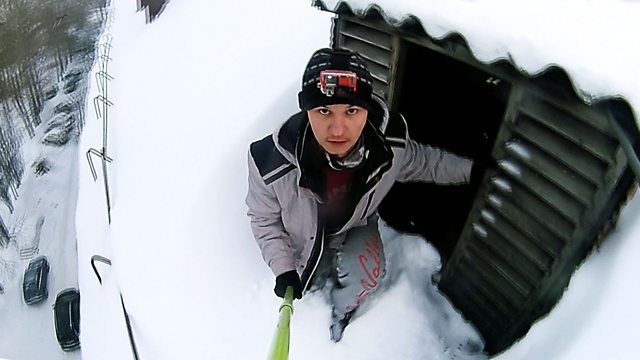 Russia's Extreme Selfie Daredevils
Lucy Ash meets the young Russians taking death-defying photos on top of skyscrapers to gain internet fame and explores why this is a particularly Russian phenomenon.
Young Russians have gained a reputation on social media for taking the most extreme selfies, often involving death-defying stunts on top of skyscrapers, all for the sake of internet fame.
Lucy Ash travels from Moscow to Siberia to meet some of this trend's most high-profile figures. They explain how they are building themselves into living brands, and the ways they can make money out of their risky roof-top photographs. They reveal what initially motivated them to chance their lives in this way - and an indifference to the rising number of selfie-related deaths in Russia.
The government is less nonchalant though. and around 18 months ago it launched a 'safe selfie' campaign, to warn young people of the risks of taking photos in moving traffic, on top of radio towers, with loaded weapons or with wild animals.
But why has this phenomenon taken root in Russia? Crossing Continents reveals how a mixture of provincial malaise, a misdirected sense of masculinity, and lax law enforcement has allowed extreme selfie culture to flourish.
Contributors include:
Alexander Chernikov
Angela Nikolau
Kirill Vselensky
Producer: Richard Fenton-Smith
Researcher: Tatyana Movshevich.