Main content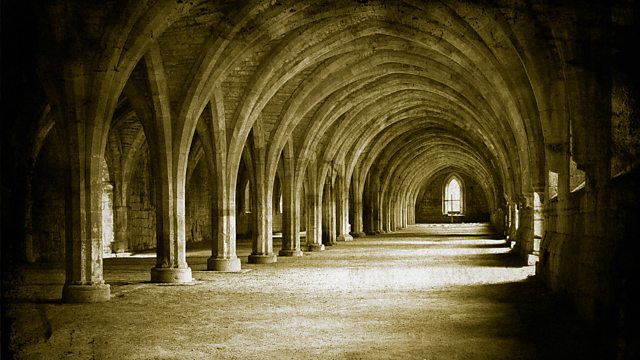 Shardlake and Barak rush to Lambeth Palace to tell Archbishop Cranmer about their chilling discovery. CJ Sansom's bestselling Tudor crime novel, starring Justin Salinger.
Atmospheric dramatisation of C. J. Sansom's bestselling Tudor crime novel, the fourth in his series featuring hunchback detective Matthew Shardlake.
Spring, 1543. London's streets are filled with preachers convinced that the end times are near. Strange signs and portents are seen everywhere - including two great fish, as big as houses, washed up on the banks of the Thames: could they be the Leviathan, a sign of the Second Coming?
In this fervid atmosphere, a killer is prowling the city - but what links the victims? Summoned to Lambeth Palace, Shardlake is asked by Archbishop Cranmer to conduct a secret investigation - no word of the murders must reach King Henry because one of the dead men was close to Catherine Parr, the King's current romantic obsession, and an ally of the reformers' cause. While working on another case, Shardlake receives information that suggests the killer has been active for some time.
Other parts are played by members of the cast.
Dramatist ..... Colin MacDonald
Writer ..... C. J. Sansom
Producer and Director ..... Kirsteen Cameron.
Credits
| Role | Contributor |
| --- | --- |
| Shardlake | Justin Salinger |
| Barak | Bryan Dick |
| Guy | Vincent Ebrahim |
| Harsnet | Carl Prekopp |
| Dorothy | Emily Bruni |
| Seymour | David Seddon |
| Cranmer | Sean Baker |
| Benson | Patrick Brennan |
| Tamasin | Kirsty Oswald |
| Piers | Luke MacGregor |
| Director | Kirsteen Cameron |
| Producer | Kirsteen Cameron |
| Author | CJ Sansom |
| Adaptor | Colin MacDonald |