Main content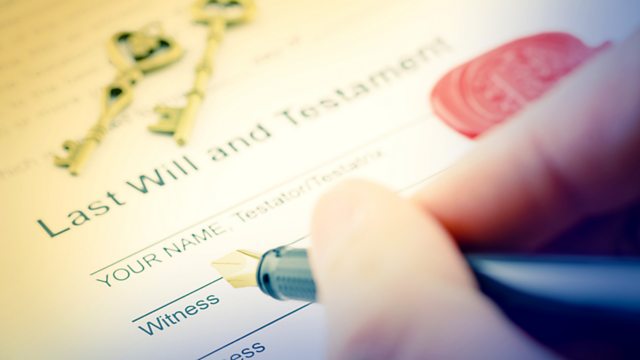 Backlog builds ahead of probate changes
The latest news from the world of personal finance. Changes to probate see a backlog building due to a massive fee hike from May. Plus HMRC's tax-free loan clampdown.
From May the cost of sorting out the estate of someone who has died will increase from a maximum of £215 to £20,000. The changes were part of a government consultation last year which they've pressed ahead despite huge opposition. Lawyers say these changes are unfair and will cause real hardship for many who will be unable to raise the money to pay the fees months before the estate is sorted out. They are also concerned about the backlog building as families try to sort the admin out ahead of the start date.
Thousands of freelance contractors face bills of hundreds of millions of pounds from the HMRC for using tax-free loans that helped them to reduce their tax and National Insurance payments.
And the Chancellor may have u-turned on increasing National Insurance Contributions for some self-employed - but not the poorest who will face a £600 increase in their contributions from April.
Presenter: Paul Lewis
Producer: Tony Bonsignore
Editor: Andrew Smith.
Last on
Chapters
Probate fee hike

How planned increases to Probate fees could cost you up to £20,000

Duration: 09:52

Contractor tax bills

Tens of thousands of contractors could be facing huge tax bills

Duration: 08:24

NICs U-turn

How the U-turn on higher taxes for the self-employed doesn't extend to everyone

Duration: 04:16

Broadcasts