Main content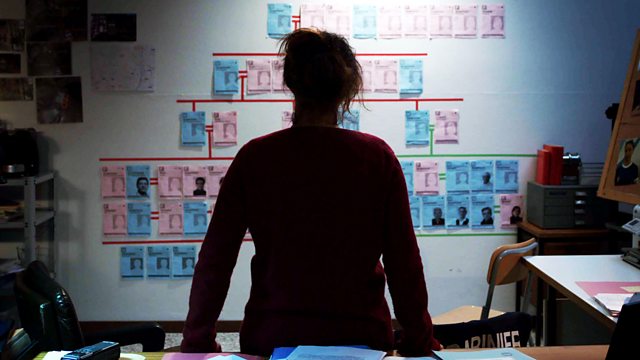 Murder in Italy
A Storyville documentary following Letizia Ruggeri's four-year investigation into the murder of 13-year-old Yara Gambirasio.
On Friday, 26th November 2010, in the close-knit town of Bergamo, Letizia Ruggeri received a telephone call. It was Maura Gambirasio, a mother whose 13-year-old daughter Yara hadn't come home from the gym. Letizia, who spent years investigating mafia murders in Sicily, thought of her own daughter and promised she would find Yara.
Three months later, Yara's body was tragically discovered - she had been attacked. With just one piece of DNA evidence to go on, Letizia started a hunt for a perpetrator that would take four years, 20,000 DNA samples, ingenuity and tenacity to find the identity of 'Unknown Male no 1'. It was a revelation that would unlock deep family secrets that still reverberated when the suspect was finally brought to trial.
Director Hugo Berkeley answers the Storyville Q&A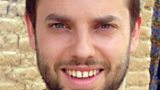 What is more important, story or character?
Tough question - my wife and I always disagree on this... Story and character go hand in hand, but you can't have a great story - in my opinion - without having captivating characters. So I come down on the side of character. I love the May-seles brothers' films, and I think they demonstrate that you can make great films with characters alone.

What made you first want to explore the subject?
I was interested in making a film that had a clear narrative arc, as opposed to more observational documentaries that i had made in the past, and i thought that the hunt to discover the identity of Unknown Male Number 1 was unbelievable. At the time, I didn't know much about the Prosecuting Investigator, Letizia Ruggeri, as she had spoken very little to the press and is a very private person. But once i met her and discovered what a complex and driven women she is, i was extremely excited about anchoring the film around her.

How long did it take to get the film off the ground?
I began following this story in the newspapers over the summer of 2014, when Massimo Bossetti was arrested. I met my Producers Alessandro de Rita and Lawrence Elman in the autumn of 2014 and they were quickly supportive of the idea. We began pitching the film in earnest in early 2015, and were in full-scale production from August 2015 until the end of 2016. So with respect to some films that I've worked on, this project proceeded quite smoothly. However, as we filmed, it grew and grew, so we ended up shooting and editing far more than initially expected.

What were you most surprised to learn in the course of production?  
I was surprised how much I learned about forensic DNA analysis during the making of the film, and how interpretive much of that science is. I was never good at science in school, so this was a new field for me, And there was the additional complication of doing it all in Italian, which is not my first language. So that was quite challenging. But one of the things I love most about making documentaries is the challenge of entering completely new worlds and learning how they work from highly qualified people. So I was game for it.

The other thing that surprised me, sitting through Massimo Bossetti's murder trial for more than 6 months, was gaining a new perspective on how the judicial system functions, at least in Italy. I was struck by how abstract the idea of truth be-comes in a court-room setting, where experts present wildly differing 'scientific' explanations and jurors (as well as the public) are left to try to figure out who is giving a more accurate testimony. That struck me as a very difficult position for jurors who have little forensic knowledge upon which to base very important de-cisions. In some senses, i was privileged as i could interview prosecution and defence witnesses after their testimony, and clarify points which were confusing or contradictory. However, the jurors who decided this case were not permitted to ask questions of the experts; only the lawyers could do so.

 
What have been the differences in reception to the film in countries it has now travelled to?
The film will premiere in Italy on the same day that it broadcasts on the BBC. However, it is a multi-part series in Italy, where there is a huge public interest in this story. Particularly the fact that many main characters will speak for the first time in this film gives it a strong profile in Italy.

Which documentary has most inspired you?
As a university student, my life was changed by watching Jean Rouch and Edgar Morin's 1962 documentary "The Chronicle of a Summer." More recently, Kevin MacDonald's "One Day in September" had a big influence on my desire to make a more narrative film rooted in recent history, rather than the cinema verite-style films that I've made in the past.

Favourite Website/blog?
I'm not a big website reader. Maybe the New York Times... I'm a radio person; London's Resonance 104.4fm is my go-to station!

Person you'd most like to interview (living or dead?)
Italo Svevo (author of "Zeno's Conscience")

Best piece of filmmaking advice you've ever been given?
Trust your instincts, and never give up.

Best piece of filmmaking equipment you can't live without?
My Sony MDR-7506 headphones! I love to do interviews with my cans on - the intimacy of the subject's voice and breath in my ears brings me much closer to the person and the story their telling me. That said, at certain points during the making of this film, it was really hard to keep the headphones on during the interviews. As a father and an empathetic person, some of the subject matter was deeply upsetting.

If money was no object, what is your dream documentary subject?
Donald Trump! (Or maybe Steve Bannon?)

Favourite film of all time?
'Playtime' by Jacques Tati

Most difficult access?
We repeatedly asked to speak with friends, family and neighbours of Yara Gam-birasio, the teenage girl tragically murdered in this film. We met with many people off camera, and they shared their stories of loss and grief with us. That was very hard, because i could tell that some of them actually wanted to share their stories with a broader public, as a means of catharsis. Yet the community had decided en masse not to talk to the press and to carry their suffering in silence. I admire that decision, though I was sad not to be able to give a fuller portrait of Yara in the film.  I feel that her memory has been commodified in the Italian press, and I would have liked to have restored some of her humanity.

Best recent read?
'The Gene' by Siddartha Mukherjee (very topical!)

Credits
| Role | Contributor |
| --- | --- |
| Director | Hugo Berkeley |
| Producer | Lawrence Elman |
| Producer | Alessandro De Rita |