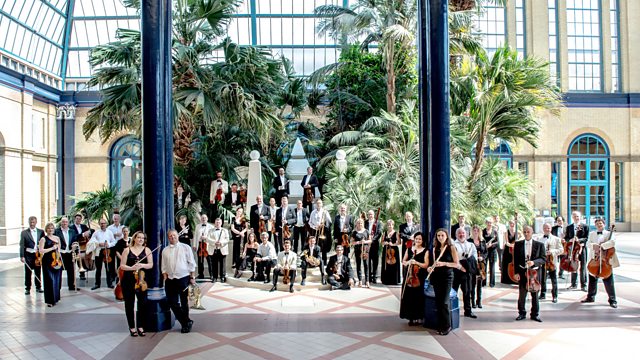 Forces Sweethearts
Friday Night is Music Night salutes the Forces Sweethearts of the Second World War on the occasion of Dame Vera Lynn's 100th birthday.
This week we have been celebrating the 100th birthday of the East Ham girl whose name became synonymous with the phrase "Forces Sweetheart" - Dame Vera Lynn.
Born on 20th March 1917 young Vera Welch gave her first performance aged just 7. She became a vocalist for many British dance bands and worked with the likes of Joe Loss, Charlie Kunz and Bert Ambrose. Then during the war Vera devoted her life to entertaining the British troops at home and abroad. She presented her own BBC radio series "Sincerely Yours". Two songs most associated with Vera are "We'll Meet Again" and "The White Cliffs of Dover" - these were two of the songs that got us through the war and did so much to raise morale during times of fear and conflict.
Tonight Friday Night is Music Night salutes Vera and the other Forces Sweethearts - including Anne Shelton, Marlene Dietrich, Doris Day and the Andrews Sisters.
The BBC Concert Orchestra conducted by Richard Balcombe perform Bridge on the River Kwai (Malcolm Arnold); the Spitfire Prelude and Fugue (William Walton) and the Dambusters March (Eric Coates). Our singing guests are Mary Carewe, Lucy Williamson, the Puppini Sisters and making a guest appearance and recalling memories of Gracie Fields - Su Pollard. The presenter is Ken Bruce.
Concert recorded 17th January 2017 at the Mermaid Theatre in London.
ProducerBridget Apps.
Last on