Main content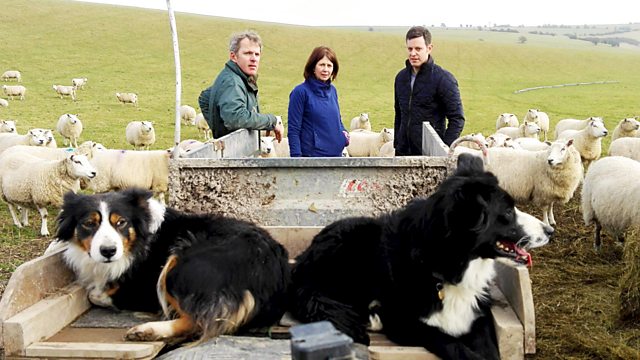 South Downs
The team explore the South Downs. Matt Baker meets the pony who's blazing a trail. Helen Skelton discovers why dark skies are important for wildlife.
The team explore the magnificent South Downs. Matt Baker meets the pony who's blazing a trail across this landscape. Helen Skelton discovers why dark skies are so important for our wildlife. John Craven visits Charleston House, the rural retreat of the Bloomsbury Group. And Adam Henson looks at a new and novel way to stop cattle from roaming.
A courgette crisis, a lack of lettuce and rationing on our supermarket shelves, just what is going on behind the scenes of Britain's veg crisis? Tom Heap heads to Spain to find out what's gone wrong and to discover what we can do keep our food supply secure.
Music Played
Timings (where shown) are from the start of the programme in hours and minutes
00:44

Grim Reaper Players

Heavy Gusting Wind (Stormy Night)
South Downs Way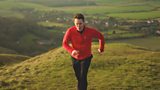 The South Downs National Park is the newest of our national parks, but the South Downs Way, which runs its entire length, from Eastbourne to Winchester, was England's first national bridleway. Matt Baker is up on Devil's Dyke to meet with Andy Gattiker, the man in charge of the whole 100 miles of South Downs Way, to find out what it takes to keep the trail open for the thousands of people that walk, run, ride and cycle it every year. Matt also finds out about the crazy challenges that people undergo on the 100 mile trail and even has a go at a stretch of the trail himself.
Lost lettuce!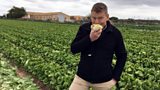 Tom Heap is on the trail of the UK's Iceberg lettuces. Earlier this year lettuces and courgettes disappeared from our supermarket shelves and some shops even started rationing them. Tom heads to Spain, where most of them are grown, to find out what's gone wrong. He then discovers what's being done back here to make sure we never have to face this very British crisis again.
Dark skies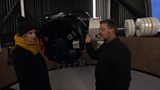 The South Downs National Park is the newest area to be awarded international dark sky status and Helen Skelton is there to see what this means for the local people and wildlife. Helen meets Dr Zoe Randle from Butterfly Conservation to find out what the dark skies mean for moths and other wildlife. Helen takes a tour around the local observatory where there are three BIG telescopes poised ready to capture the night sky – and apparently size really does matter!
Charleston House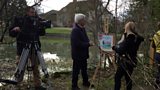 Charleston House, near Lewes, was the country home of Bloomsbury artists Vanessa Bell and Duncan Grant. Set at the foot of the South Downs, it offered a pastoral retreat from London and an escape from military service for Duncan Grant. The house is visually remarkable with beautiful paintings on every wall and sculptures line the gardens. John Craven meets with curator Darren Clarke, to find out more about the history of the house and the inspiration behind some of the work found there. John also meets with contemporary artist Kelly Hall. She paints beautiful scenes of the South Downs and other landscapes in the style of vintage railway posters, with a modern twist. 
Shepherd's walk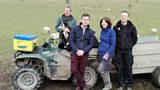 The chalk downlands of the South Downs have provided excellent grazing for centuries. Of course where there were sheep, there were shepherds. Matt Baker meets Darren Greenfield, a freelance shepherd, to talk about traditional shepherding on the downs.  Matt then meets National Trust tenant farmers Camila and Roly Puzey, as they tend to their flock of sheep and talk about the sort of hands on experiences they offer at Saddlescombe farm. 
Invisible fences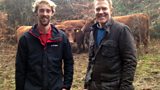 This week Adam's at Woolacombe in North Devon where the cattle graze on the sand dunes.  There are real benefits from this grazing and Farmer Wayne Copp works with the National Trust on the management of the livestock. Together, they're trialling a system called 'invisible fencing'. A cable that transmits a radio frequency is buried beneath the soil forming an invisible boundary. The cows wear a special collar and when they approach the cable an audio sound is activated. The cattle are trained to this sound and know this is as far as they should go. If they do proceed, to deter them they get a small electrical pulse through the collar. 
Bird brick houses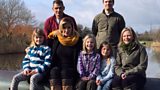 The numbers of swifts in the UK has declined by around a third in the last 20 years. One reason for this is the renovation or demolition of houses that would have once been nesting sites. They're not due back from Africa till May, but the people of Lewes are already preparing for their home-coming. Helen meets with Michael Blencowe, a Wildlife Officer for Sussex Wildlife Trust to find out what's being done to protect swift nesting sites and why they are important birds to conserve. Helen then meets Jenny and Duncan McCutchan who have come up with an innovative way to ensure that swifts can have a home within a home. 
Pony access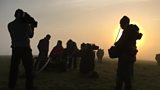 The South Downs Way is also the first national trail to be fully inclusive; accessible to wheelchair users and other people with limited mobility. Matt meets with Simon Mulholland of Pony Axe S, who has built an all-terrain 'vehicle' which is pulled by his pony Obama. This vehicle, known as the 'iBex' has been designed to get wheelchair users out on the South Downs and other off-road locations. Matt meets London Marathon Wheelchair winner, Sarah Piercy, as she heads out for a spin across the downs in the iBex. 
Credits
| Role | Contributor |
| --- | --- |
| Presenter | Matt Baker |
| Presenter | Helen Skelton |
| Presenter | John Craven |
| Presenter | Adam Henson |
| Presenter | Tom Heap |
| Executive Producer | William Lyons |
| Series Producer | Joanna Brame |