Main content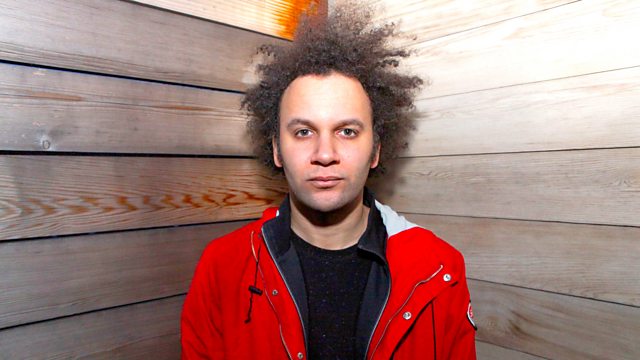 Nick Luscombe with a Tyondai Braxton mixtape
Nick Luscombe presents a mixtape compiled by Brooklyn composer and former Battles member Tyondai Braxton. Plus music from Rizwan-Muazzam and The Nile Project.
Another Late Junction mixtape, compiled this time by Brooklyn experimental composer Tyondai Braxton.
Braxton has been writing and performing music since the mid-1990s, including in the art rock group Battles from its formation to 2010. He has collaborated with the Kronos Quartet, Bang on a Can All-Stars, Mouse On Mars, Philip Glass, and Dirty Projectors. Tyondai is also the son of Anthony Braxton.
The Late Junction Mixtape is a chance for our chosen selector to show-off the extremities of their record collection, and entertain us with thirty minutes of unbroken music and sound. Recent programmes have featured mixes compiled by the likes of Robert Glasper, Genesis P-Orridge, Fenriz, Beatrice Dillon, and Tim Hecker.
Elsewhere, expect to hear Qawwali from torchbearers of the tradition Rizwan-Muazzam, a workout on the Ugandan adungu (harp) from eco-activist artists The Nile Project, and the sound of 27,000 pieces of space junk courtesy of BAFTA-winning audio specialist Nick Ryan.
Produced by Jack Howson for Reduced Listening.
Music Played
Tyondai Braxton's Late Junction Mixtape