Main content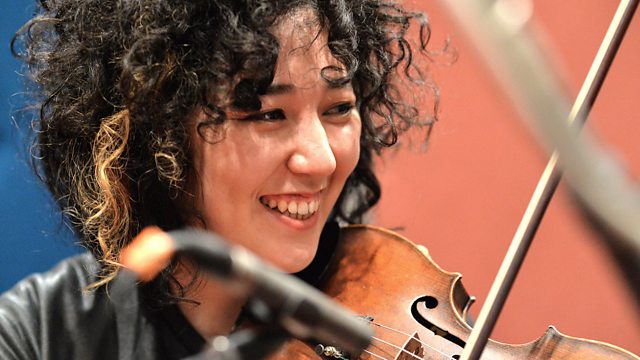 Nick Luscombe with Aisha Orazbayeva
Nick Luscombe is joined by Kazakh violinist Aisha Orazbayeva, who shares some recommendations. Plus music by Peter Maxwell Davies Rashad Becker, Autechre and Ecka Mordecai.
Critically acclaimed Kazakh violinist Aisha Orazbayeva guests with Nick, to share some song recommendations. Across three album releases, Orazbayeva has cemented herself as a true original and fearless explorer of modern classical music. She is also a great friend of Late Junction, having performed on our stage at Latitude festival and taken part in a collaboration session with Tim Etchells (Forced Entertainment).
Also, on the first anniversary of his death, hear work by composer Peter Maxwell Davies, and music made by Kuniharu Akiyama for the dining room of the athletes' village at the Tokyo Olympics 1964. Plus tracks from Rashad Becker, Autechre, and Ecka Mordecai.
Produced by Jack Howson for Reduced Listening.
Music Played
Interview with Aisha Orazbayeva