Main content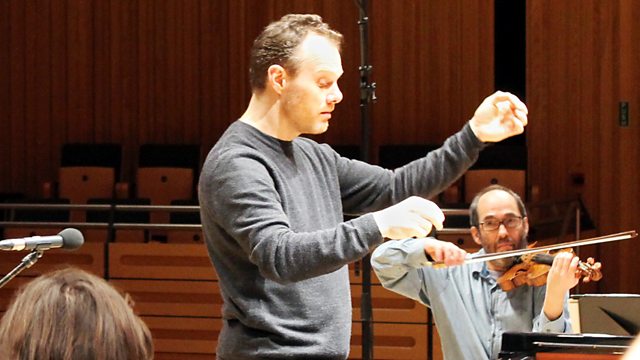 Free Thinking: Royal Northern Sinfonia at Sage Gateshead
Royal Northern Sinfonia live at Sage Gateshead, with conductor/pianist Lars Vogt. Beethoven: Piano Concertos Nos 2, 3. Prokofiev: Symphony No 1. Haydn: Symphony No 11.
Live from the Free Thinking festival at Sage Gateshead: Royal Northern Sinfonia plays Prokofiev, Haydn and Beethoven with pianist Lars Vogt, who also conducts.
Presented by Tom Redmond
Beethoven: Piano Concerto No.2 in B flat, Op.19
Prokofiev: Symphony No.1 in D, Op.25 'Classical'
8.20: Interval
8.40
Haydn: Symphony No.11 in E flat
Beethoven: Piano Concerto No.3 in C minor, Op.37
Royal Northern Sinfonia
Lars Vogt: conductor/piano
The extraordinary German pianist Lars Vogt acts as both conductor and soloist for tonight's concert. In a major feat for any musician: he performs two of the great landmark concertos of the piano repertoire: Beethoven's Second and Third concertos.
The two concertos illustrate Beethoven's musical and life journeys, from youthful inventiveness much influenced by Mozart and Haydn, to the more dramatic "universal" voice of his maturity. This development took place in the musical ferment of classical Vienna, which still provided inspiration for Prokofiev's symphony over one hundred years later. Since 2015 Lars Vogt has been Music Director of Royal Northern Sinfonia at Sage Gateshead.
Music Played
Part 1

Interval

Part 2

Post-concert