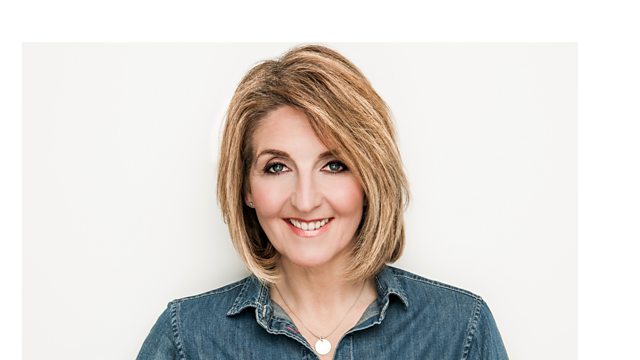 21/03/2017
A pensioner who killed a three-year-old girl weeks after being told to stop driving because of poor eyesight has been jailed for four years.
Poppy-Arabella Clarke and her mother Rachel were struck by John Place's car as they crossed Chester Road in Sutton Coldfield, Birmingham, in July 2016.
Poppy-Arabella's parents are calling for a change in the law, requiring medical professionals to report people who are unfit to drive the DVLA.
Should medics be obliged to take unfit drivers off the road?
Also on the show:
Lee Falconer is up for a Community Hero Award for his services to the elderly he helps in his community after he befriended 89 year old Andy from Maryhill.
A 32 year old man died when his iphone charger made contact with the water at his home in West London. Is our growing reliance on technology risking our health?
We're joined by technology expert Gary Marshall, Psychologist Catherine Lido and self-confessed phone addict Caiti Beattie.
How do we teach children about Autism? Sesame Street have welcomed a new Muppet - Julia. Julia has a toy rabbit, she has orange hair and she has autism.
Edel Harris is the Chief Executive of Cornerstone and Sophie Pilgrim is a mum of 2.
Can you name the place?
Clue 1: This place is named from a colour that no longer exists.
Clue 2: It has a rhyming shopping centre.
Clue 3: The main square is named after the King of Hanover.
Clue 4: The nearby railway station also has royal links.
Clue 5: And it has a fishy coat of arms.
The changing face of Down's syndrome - we'll meet Stuart who is an actor and Emma who spends her time helping others.
The new £1 coin comes into circulation this month, signalling the beginning of the end for the round pound, which will be completely phased out by 15 October. Shopping trolleys, vending machines, parking meters, toilet turnstiles - will we be ready for the new coin?
According to the Press and Journal, the Deputy First Minister John Swinney has said that video link lessons could provide a solution for teacher shortages. Some students in Aberdeen are already receiving Gaelic lessons from Stornoway under the "e-Sgoil" project. So how does it work?
Last on
BBC Radio Scotland News and Current Affairs Programmes