Main content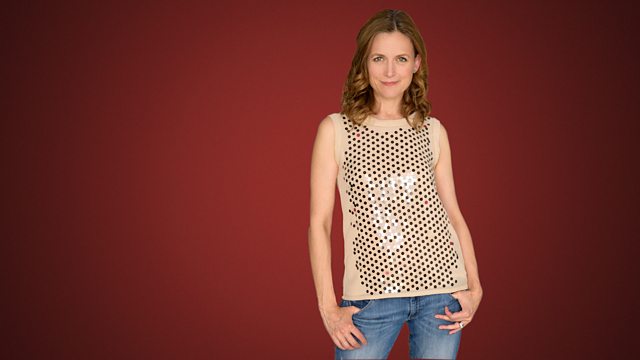 Thursday Opera Matinee - Otto Nicolai's Il templario'
Katie Derham presents a performance of Nicolai's opera Il templario, given at the 2016 Salzburg Festival. With tenor Juan Diego Florez.
Otto Nicolai is now best remembered for his German singspiel Die lustigen Weiber von Windsor. However, this was somewhat of an anomaly in his operatic output. He actually began his composing career in Italy, and produced some half-dozen operas in the Italian bel canto style, before taking up successive positions in Vienna and Berlin. Il templario is one such work.
Il templario, which premiered in 1840, sets a libretto by Girolamo Maria Marini, based on Walter Scott's medieval novel Ivanhoe. It focuses on the cultural clash between Christian and Jews in the Middle Ages. The French crusader Briano di Bois-Gilbert confronts Vilfredo di Ivanhoe who has offered protection to Briano's Jewish slave Rebecca. Rebecca has saved Vilfredo's life, and has fallen in love with him: for him, she is ready to leave her faith and convert. But Vilfredo is in love with Rovena, and in spite of some initial resistance from his father, he finally marries her, while Rebecca dies out of despair.
The score was destroyed during World War II. However, in 2006 music historian Michael Wittmann reconstructed the German edition which had been subsequently found in Naples. The opera was then revived in Chemnitz in 2008. The vocal score is pure belcanto - perfectly suited to this Salzburg Festival cast, which includes tenor Juan Diego Flórez.
2pm - Otto Nicolai: Il templario
Cedrico il Sassone ... Adrian Sâmpetrean (bass)
Vilfredo d'Ivanhoe ... Juan Diego Flórez (tenor)
Rovena ... Kristiane Kaiser (soprano)
Luca di Beaumanoir ... Armando Pina (baritone)
Briano di Bois Guilbert ... Luca Salsi (baritone)
Isacco di York ... Franz Supper (tenor)
Rebecca ... Clémentine Margaine (mezzo-soprano)
Salzburg Bach Chorus
Vienna Philharmonic Orchestra
Andrés Oroczo-Estrada (conductor).
Last on
Music Played
Otto Nicolai

Il Templario Act I

Singer: Juan Diego Flórez. Orchestra: Vienna Philharmonic. Conductor: Andrés Orozco‐Estrada.

Otto Nicolai

Il Templario Act II

Singer: Juan Diego Flórez. Orchestra: Vienna Philharmonic. Conductor: Andrés Orozco‐Estrada.

Otto Nicolai

Il Templario Act III

Conductor: Andrés Orozco‐Estrada. Singer: Juan Diego Flórez. Orchestra: Vienna Philharmonic.
About the production
A year after its triumphal premiere in Turin, Otto Nicolai's Il templario went on to conquer Vienna in 1841. It went without saying that most of the self-respecting German-speaking music critics turned their noses up at it – as they did at any kind of allegedly trivial opera issuing from Italy at that time. The Allgemeine musikalische Zeitung's disparaging verdict was that every bar provided 'evidence that the maestro had embraced local taste during his sojourn in Italy', but it was nonetheless unable to ignore the enthusiasm of the audience. This was so great that Nicolai was promptly appointed First Kapellmeister at the Vienna Court Opera. Which of those critics could have imagined that Il templario would thus ultimately benefit in particular the sacrosanct 'German' repertoire? For in order to achieve standard-setting interpretations of the works of Mozart and Beethoven with the musicians of the court opera orchestra outside their statutory duties, Nicolai founded an orchestral association – and the Vienna Philharmonic was born.
Nicolai had originally gone to Rome in 1834 to study old church music. Soon, however, he became fascin-ated by Italian opera, and now began to dream of a career in this field. Compared to the work it is based on, Walter Scott's medieval novel Ivanhoe, Il templario is limited to a small number of protagonists around the title character, the Knight Templar Briano. What is most impressive in musical terms is the mastery with which Nicolai explores the expressive potential of melody, attesting to his admiration for Bellini. Following the resurrection of Il templario in Chemnitz in 2008, this Italian belcanto opera written by a German will soon lie open on the music stands of the Vienna Philharmonic – as homage to their own origins.
Christian Arseni / Salzburg Festival 2016
(Translation: Sophie Kidd)
Broadcast