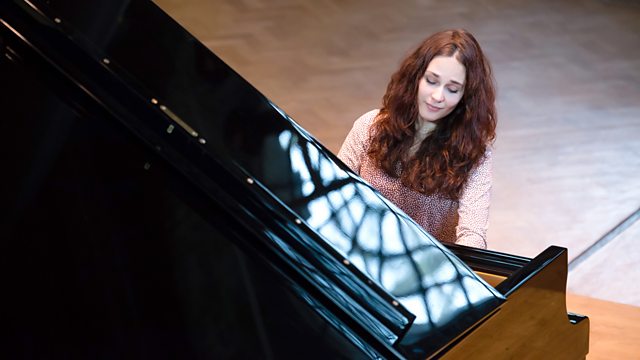 Breaking Free: A Century of Russian Culture - Russian Revolutionaries. Anna Vinnitskaya
Fiona Talkington presents pianist Anna Vinnitskaya in Russian music from before and after the Revolutions of 1917.
Tchaikovsky: January, March and April (from The Seasons)
Shostakovich: Dances of the Dolls
Prokofiev: Piano Sonata No 6 in A major, Op 82
Anna Vinnitskaya (piano)
A century ago this week, Russia was convulsed by the second of two revolutions in a single year. (It's called the October Revolution because Russia still used an old calendar at that time.) To mark the anniversary, this Russian Revolutionaries series from LSO St Luke's in London features four pianists from Russia, Georgia and Ukraine delving into the riches of Russian piano music composed before, after and even during the momentous year of 1917 - by Tchaikovsky, Rachmaninov, Medtner, Prokofiev and Shostakovich. In today's concert Russian pianist Anna Vinnitskaya includes Shostakovich's rarely heard set of pieces for children, Dances of the Dolls.
Part of Radio 3's season Breaking Free: A Century of Russian Culture.
Last on
BBC Radio 3's exploration of the 1917 Russian Revolution and its cultural reverberations.