Main content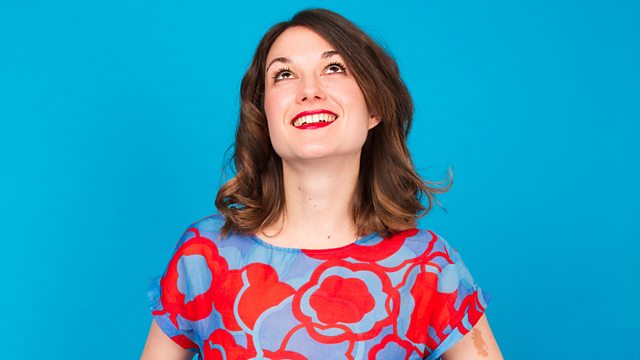 Emulsion New Music Festival
Jazz saxophonist Trish Clowes talks to Sara Mohr-Pietsch about her Emulsion V improvisation project at the Midland Arts Centre, Birmingham. Plus a re-imagining of music by Gorecki.
Sara Mohr-Pietsch talks to the Jazz saxophonist Trish Clowes about her Emulsion V project at the Midland Arts Centre in Birmingham. The latest event in her Emulsion series, combining musicians she admires in contemporary Jazz and contemporary Classical music into one project, Emulsion V drew a large and diverse crowd to the MAC, Birmingham. As Trish Clowes explains: "Everyone has their own take on where the improvised music scene is going, Emulsion offers up a few ideas, things to think about... as well as bringing together different audiences and reminding people of how important it is to challenge one's expectations, and how exploring and listening to new music is exciting not daunting." Also tonight, American saxophonist Colin Stetson's re-imagining of Gorecki's classic Symphony No 3.
The Emulsion Sinfonietta perform:
Hans Koller: Happy Mountain (premiere)
Chris Montague: Beamish
Cevanne Horrocks-Hopayian: Muted Lines (premiere)
Trish Clowes: Tap Dance (for Baby Dodds) (premiere)
Percy Pursglove: He, whose dreams will never unfold (for DP) (premiere)
Bobbie Jane Gardner: Tapeworm
Joe Cutler: Karembeu's Guide to the Complete Defensive Midfielder
Anna Olsson: The Woodcarver (premiere)
Iain Ballamy: Chantries
Also tonight,
Colin Stetson: Sorrow - A reimagining of Gorecki's 3rd Symphony.
Colin Stetson (saxophones and contrabass clarinet), Matt Bauder and Dan Bennett (saxophones and clarinet), Megan Stetson (voice), Sarah Neufeld and Tobias Preisig (violin), Niamh Molloy (cello), Justin Walter (keyboard), Shahzad Ismaily (synthesizer), Ryan Ferreira and Grey Mcmurray (guitar), Greg Fox (drums)
[recorded at Bates Mill Blending Shed during the Huddersfield Contemporary Music Festival].
Stockhausen's Gruppen – What's the Big Deal?