Main content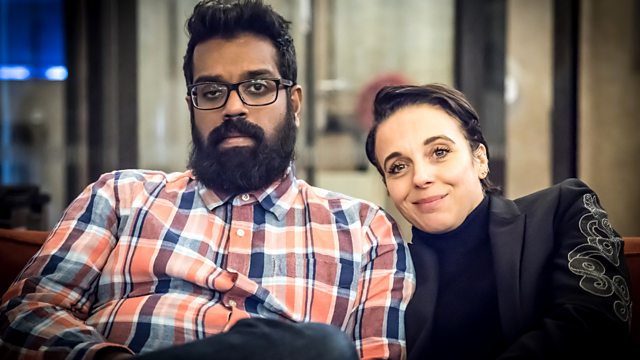 Parental Guidance
When Kate and Roshan Parera go to their school reunion, Roshan is forced to confront his old bully and Kate suffers an existential crisis when she bumps into a former teacher.
Parental Guidance is set around the lives of Roshan and Kate Parera, played respectively by Romesh Ranganathan (Bafta-nominated Asian Provocateur) and Amanda Abbington (Sherlock, Mr Selfridge). The couple live in Crawley with their two children, Emma and Lewis. Roshan is a cost-benefits analyst for the airline industry, Kate is a stay-at-home mum. Roshan's overbearing mother, Anusha (Meera Syal: Goodness Gracious Me, The Kumars at No.42) lives nearby and is constantly disappointed that Roshan didn't pick a nice Sri Lankan girl to marry. Roshan's neighbour Neil (Oliver Maltman) is an air steward who gives Roshan sanctuary in his shed whenever he needs sanctuary from family life.
This pilot episode sees Kate and Roshan going to their school reunion where Kate wants to show off her happy life, and Roshan is primed to confront Steve Johnson, the bully who terrorised him during his schooldays. However, things don't work out quite as planned.
Cast:
Roshan Parera........Romesh Ranganathan
Kate Parera............Amanda Abbington
Neil/Brian Palmer....Oliver Maltman
Anusha Parera........Meera Syal
Steve Johnson........Daniel Ings
Bex........................Ellie Taylor
Written by Max Davis
Producer: Sam Michell.