Main content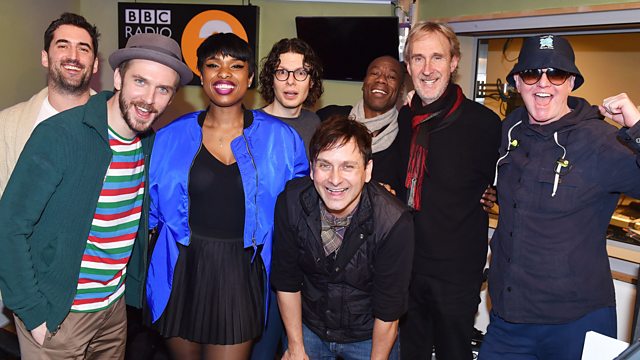 Jennifer Hudson, Dan Stevens, Simon Amstell and Mike + The Mechanics
Chris is joined by Jennifer Hudson, Dan Stevens and Simon Amstell plus Mike + The Mechanics perform live in the studio.
Clips

Pause For Thought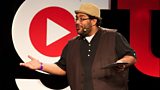 From writer Abdul-Rehman Malik:
Chris, I have to admit that we have a bit of an obsessive streak in our family. My parents were very passionate about their likes and dislikes and they passed the same trait on to my siblings and I.
It didn't matter what it was – a certain brand of tea (or even a household cleaner) – we'd not just get into it we'd downright advocate for it. That fanatical devotion particularly extended to film. Everyone had their favourite film, but I won't lie – for a few years there the only movies we seemed to watch were animated classics. At the top of the list was "Beauty and the Beast".
It played on our hardworking VCR in what felt like an endless loop. I want to blame this on my baby brother, but whom am I kidding: I loved it! I'm sure I wouldn't make Jennifer's cut on the Voice, but I'd invariably croon along to the songs. I knew all the words. My adolescent self loved the story's essential lessons: don't let appearances fool you; beauty without good character is only skin deep; and (the one I like the most) even an ugly beast can be loved. Though I think we can all agree that Dan looks dashing whether he's in beast costume or not.
Looking back on the fable decades later, I am struck by something a bit more disturbing. The real beasts of the story are really the angry mob that set out to kill the so-called creature. They are outraged by Belle's love for him and how she confronts her own fears. To this day it's their intolerance and small mindedness that drives the fairy tale's real conflict.
"The servants of the Merciful," the Qur'an reminds us, "are those who walk humbly on the earth, and who, when the foolish and ignorant address them, reply, 'Peace'."
I think we all have the capacity to be beasts – to be consumed by prejudice and blind rage. And we are made beautiful by our capacity for compassion, understanding and love. It's the reason why such stories last lifetimes. They've got plenty to teach.
And to those who just can't wait and are going to see the film this weekend: if you hear someone in the back singing along to the musical numbers with a bit too much gusto, well… I'll just apologize in advance.