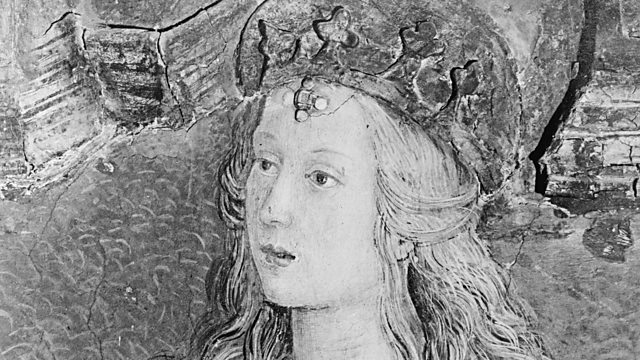 Dangerous Graces - Luzzaschi and the Fall of Ferrara
As Europe's nobility scramble for an audience with the secretive singing ladies of Ferrara, the Duchy meets a shockingly abrupt end. The fate of its musical legacy lies in the hand of just one man...
Throughout the 1500s, the northern Italian city of Ferrara was one of Europe's political and cultural powerhouses: ducal seat of the celebrated d'Este family, and home for a time to perhaps the Renaissance's most notorious femme fatale: Lucrezia Borgia. Yet it also had a thriving musical culture - one founded upon the unique talents of a set of quite extraordinary women, who honed their musical gifts in almost total secrecy in convents and at secret concerts held in a tiny room within Ferrara's vast Castello. These women had a huge influence on Monteverdi, Gesualdo, and other luminaries of the early Baroque - yet when the Duchy of Ferrara fell in 1597, they faded into legend. This week, Composer of the Week puts that right. Recorded in studio and on location in modern-day Ferrara, Donald Macleod is joined by Renaissance musical scholar Laurie Stras to explore more than a century of female musical genius.
By the late 1500s, the secret concerts of Alfonso II were the hottest ticket in Europe, with composers, poets and noblemen flocking to Ferrara to hear the legendary vocal virtuosity of its stars Anna Guarini, Laura Peverara and Livia d'Arco. Yet only the most privileged would be granted an audience in the tiny salon, deep in the Castello, where the women would sing and play under the supervision of their music director, Luzzasco Luzzaschi. Yet, just as it was at the peak of its cultural power, the Duchy of Ferrara abruptly fell, Anna Guarini was brutally murdered, and the secrets of an extraordinary century of female music-making were left in jeopardy...
Luzzasco Luzzaschi
Occhi del pianto mio
Musica Secreta
Lodovico Agostini
Ecco col nostra Duca; Contrapuncto primo; Quel canto ohime; Mentre l'argute
Doulce Memoire
Denis Raisin Dadre, director
Lodovico Agostini
Enigma: Una si chiara luce; Enigma: Ne la beata vespa; Enigma: Vago augelin
Doulce Memoire
Denis Raisin Dadre, director
Luca Marenzio
Bianchi cigni
The Consort of Musicke
Anthony Rooley, lute and director
Luzzasco Luzzaschi
Deh vieni hormai cor mio
Musica Secreta
Luzzasco Luzzaschi
T'amo mia vita; O primavera gioventu dell'anno; Stral pungente d'amore
Musica Secreta
Luzzasco Luzzaschi
Aura soave
La Venexiana.
Last on
More episodes
Next
You are at the last episode