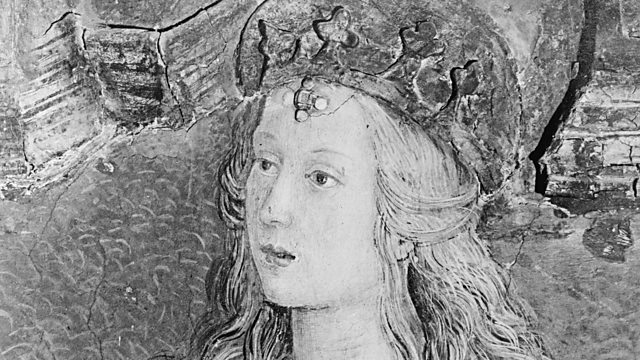 Giaches de Wert and the First Concerto
After a devastating earthquake nearly destroys Ferrara in 1570, from the rubble is born an extraordinary ensemble of virtuoso female musicians.
Throughout the 1500s, the northern Italian city of Ferrara was one of Europe's political and cultural powerhouses: ducal seat of the celebrated d'Este family, and home for a time to perhaps the Renaissance's most notorious femme fatale: Lucrezia Borgia. Yet it also had a thriving musical culture - one founded upon the unique talents of a set of quite extraordinary women, who honed their musical gifts in almost total secrecy in convents and at secret concerts held in a tiny room within Ferrara's vast Castello. These women had a huge influence on Monteverdi, Gesualdo, and other luminaries of the early Baroque - yet when the Duchy of Ferrara fell in 1597, they faded into legend. This week, Composer Of The Week puts that right. Recorded in studio and on location in modern-day Ferrara, Donald Macleod is joined by Renaissance musical scholar Laurie Stras to explore more than a century of female musical genius.
Barely a decade into the rule of Duke Alfonso II, the man who turned Ferrara into a cultural and political powerhouse, tragedy struck the city in 1570 as it was hit by a devastating earthquake. Alfonso's accession had already resulted in the flowering of female singing at the court, but now, forced to entertain visiting royalty on the most threadbare of resources, the Duke commanded his finest female musicians to form an ensemble of their own - dazzling guests with their brilliant, shimmering vocal harmonies. This first generation of singing ladies was to gain a pan-European reputation, and set the scene for the fabled "concerto delle donne" - highly-secretive concerts at which noblemen would be treated to an utterly unique, and mesmerising, musical performance. Donald Macleod explores the genesis of the ensemble with Renaissance music scholar Laurie Stras, concentrating today on the music of one of the age's most gifted composers: Giaches de Wert.
Giaches de Wert
Amen, amen dico vobis
Stile Antico
Giaches de Wert
Gratie ch'a pochi il ciel largo destina; Tirsi morir volea
Musica Secreta
Giaches de Wert
Qual musico gentil
Musica Secreta
Luzzasco Luzzaschi
Dolci sospiri ardenti
Musica Secreta
Luzzasco Luzzaschi
Ch'io non t'ami cor mio; Canzon francese; Troppo ben'puo
La Venexiana
Giaches de Wert
Ascendente Jesu in naviculam
Stile Antico.
Last on