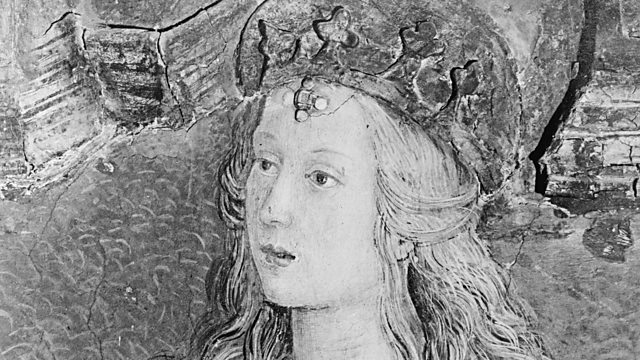 Leonora d'Este and Raffaella Aleotti
Revealed for the first time in 500 years: the enigmatic genius of two pioneering women composers of Renaissance Ferrara: Leonora d'Este and Raffaella Aleotti.
Throughout the 1500s, the northern Italian city of Ferrara was one of Europe's political and cultural powerhouses: ducal seat of the celebrated d'Este family, and home for a time to perhaps the Renaissance's most notorious femme fatale: Lucrezia Borgia. Yet it also had a thriving musical culture - one founded upon the unique talents of a set of quite extraordinary women, who honed their musical gifts in almost total secrecy in convents and at secret concerts held in a tiny room within Ferrara's vast Castello. These women had a huge influence on Monteverdi, Gesualdo, and other luminaries of the early Baroque - yet when the Duchy of Ferrara fell in 1597, they faded into legend. This week, Composer Of The Week puts that right. Recorded in studio and on location in modern-day Ferrara, Donald Macleod is joined by Renaissance musical scholar Laurie Stras to explore more than a century of female musical genius.
As BBC Radio 3 celebrates International Women's Day, we feature the story of two extraordinary female composing pioneers - both of whose legacy is shrouded in mystery. Suor Leonora d'Este was the daughter of the infamous Lucrezia Borgia, a nun, a singer and - it's believed - the composer of one of the most mysterious books of motets of the mid-16th century. Donald Macleod's guest, Renaissance music scholar Laurie Stras, explains why she thinks this ostensibly anonymous text came from Leonora's hand: making her the first published woman composer in Western musical history. Meanwhile, in contemporary Ferrara, Donald explores the enigma of Vittoria and Raffaella Aleotti, two sisters - one a published composer of madrigals, the other a convent-dwelling composer of motets. Or were they in fact the same person?
Suor Leonora d'Este
O salutaris hostia
Musica Secreta
Suor Leonora d'Este
Ego sum panis vitae; Ave sanctissima Maria
Musica Secreta
Suor Leonora d'Este
Felix namque es sacra
Musica Secreta
Suor Leonora d'Este
Tribulationes civitatum
Musica Secreta
Raffaella Aleotti
Sancta et immaculata virginitas
Cappella Artemisa
Candace Smith, director
Vittoria Aleotti
Cor mio per più piangi; Hor che la vaga aurora
La Villanella Basel
Raffaella Aleotti
Surge propera amica mea; Vidi speciosam; Ego flos campi
Cappella Artemisia
Candace Smith, director.
Last on