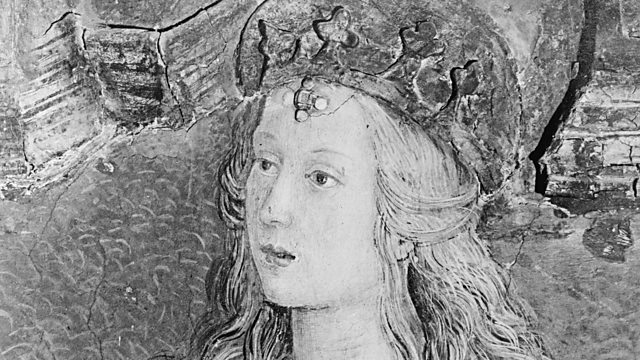 Lucrezia Borgia, Tromboncino and de Rore
Donald Macleod and Laurie Stras explore the musical legacy of Lucrezia Borgia and her favourite composer (and murderer), Bartolomeo Tromboncino, the "Little Trombone".
Throughout the 1500s, the northern Italian city of Ferrara was one of Europe's political and cultural powerhouses: ducal seat of the celebrated d'Este family, and home for a time to perhaps the Renaissance's most notorious femme fatale: Lucrezia Borgia. Yet it also had a thriving musical culture - one founded upon the unique talents of a set of quite extraordinary women, who honed their musical gifts in almost total secrecy in convents and at secret concerts held in a tiny room within Ferrara's vast Castello. These women had a huge influence on Monteverdi, Gesualdo, and other luminaries of the early Baroque - yet when the Duchy of Ferrara fell in 1597, they faded into legend. This week, Composer of the Week puts that right. Recorded in studio and on location in modern-day Ferrara, Donald Macleod is joined by Renaissance musical scholar Laurie Stras to explore more than a century of female musical genius.
At the 16th century dawned, Ferrara welcomed the most notorious woman in Renaissance Italy to its magnificent Castello: Lucrezia Borgia, new wife of Duke Alfonso I. Their daughter, Leonora d'Este - composer, singer, and nun - was to prove one of the most remarkable and influential musical figures of the 1500s. But for now, the court of Ferrara rang with the frottole, or popular songs, of Bartolomeo Tromboncino - a composer who had fled his home city of Mantua after murdering his unfaithful wife. Donald Macleod explores how the frottola was hugely influential in the development of the madrigal - the most celebrated secular vocal form of the age - and explores the legacy of a giant of the Ferrarese Renaissance, the Flemish composer Cipriano de Rore, and his murky relationship with the notorious Protestant duchess, Renée of France.
Bartolomeo Tromboncino
Nel foco tremo
Clare Wilkinson, mezzo
Musica Antiqua of London
Philip Thorby, conductor
Bartolomeo Tromboncino
Vergine bella
Emma Kirby, soprano
Consort of Musicke
Anthony Rooley, director
Cipriano de Rore
Hor che'l ciel e la terra e'l vento tace
Musica Secreta
Cipriano de Rore
Mia benigna fortuna; O sonno, o della queta humida ombrosa
The Hilliard Ensemble
Cipriano de Rore
Amor se cosi dolce
Musica Secreta
Cipriano de Rore
Se ben il duol
Huelgas Ensemble
Paul van Nevel, conductor
Giaches de Wert
Dolci spoglie; Il dolce sonno
Musica Secreta
Suor Leonora d'Este
Sicut lilium inter spinas
Music Secreta.
Last on