Main content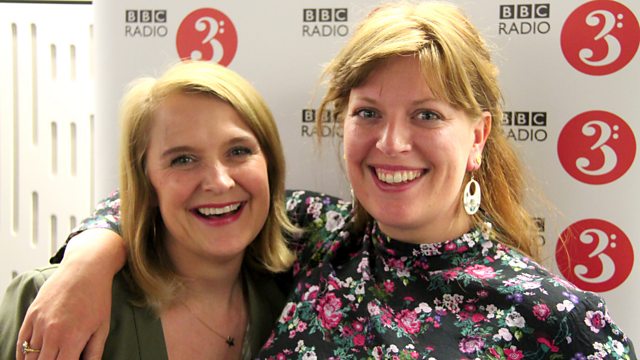 Friday - Sarah Walker with Sarah Perry
With Sarah Walker. Including Musical challenge; Music in Time: Sibelius: Symphony No 7; Artist of the Week: Tasmin Little, featured performing Moeran's Violin Concerto.
9am
Sarah sets the tone and mood of the day's programme with a range of music to intrigue, surprise and entertain.
9.30am
Take part in today's musical challenge: can you work out which two composers are associated with a particular piece?
10am
Sarah's guest in the week of International Women's Day is the author, academic and journalist Sarah Perry. Sarah was born into a deeply religious household and spent her early life immersed in classical music, classic literature and the King James Bible. She has a PhD in Creative Writing from Royal Holloway which she completed under the supervision of Andrew Motion, and she's been a writer in residence at Gladstone's Library in Wales. Her travel writing about the Philippines earned her a Shiva Naipaul Memorial Prize, her debut novel was longlisted for the Guardian First Book Award and her second, The Essex Serpent was named Waterstones Book of the Year. As well as discussing her writing and her life, Sarah shares some of her favourite classical music.
10.30am
Music in Time: Modern
Today Sarah's in the Modern period exploring how Sibelius forged a new symphonic form and reclaimed the power of tonality in his compressed, single-movement 7th Symphony.
11am
Artist of the Week: Tasmin Little
Sarah's featured artist is the English violinist Tasmin Little. After studying at the Yehudi Menuhin School and reaching the final of BBC Young Musician of the Year, Tasmin made her professional debut with the Hallé. Since then she's been a major exponent of British music, recording concertos by Ernest Moeran, Frederick Delius and Samuel Coleridge-Taylor, and Vaughan Williams's The Lark Ascending has become something of a signature piece. As well as featuring Tasmin's interpretations of British music, Sarah's chosen a sonata by Schubert, Arvo Pärt's Fratres and a recent work by Roxanna Panufnik, written especially for Tasmin.
Moeran
Violin Concerto
Tasmin Little (violin)
BBC Philharmonic
Andrew Davis (conductor).
Music Played
Sarah Perry's First Choice

Sarah Perry's Second Choice

Sarah Walker's Personal Shopper Choice for Sarah Perry

Music in Time: Modern

Artist of the Week: Tasmin Little
Musical Challenge: By Association
The piece we played was Mozart's arrangement of The Messiah by Handel - the two associated composers were therefore Mozart and Handel.