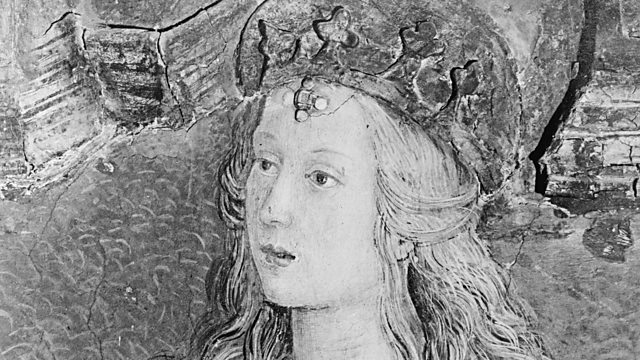 Lust, murder, sex, intrigue - and a host of music written by, and for, virtuoso women. BBC Radio 3 lifts the lid on the secret world of the singing ladies of Renaissance Ferrara.
Throughout the 1500s, the northern Italian city of Ferrara was one of Europe's political and cultural powerhouses: ducal seat of the celebrated d'Este family, and home for a time to perhaps the Renaissance's most notorious femme fatale: Lucrezia Borgia. Yet it also had a thriving musical culture - one founded upon the unique talents of a set of quite extraordinary women, who honed their musical gifts in almost total secrecy in convents and at secret concerts held in a tiny room within Ferrara's vast Castello. These women had a huge influence on Monteverdi, Gesualdo, and other luminaries of the early Baroque - yet when the Duchy of Ferrara fell in 1597 they faded into legend. This week, Composer of the Week puts that right. Recorded in studio and on location in modern-day Ferrara, Donald Macleod is joined by Renaissance musical scholar Laurie Stras to explore more than a century of female musical genius.
Donald and Laurie begin the week with a selection of gems from Ferrara's golden age - and hints of the dramatic story to come - before taking us right back to the mid-15th century and the first key figure in our story: composer, poet and mystic St Catherine of Bologna. Famed as a composer, poet, singer and violinist, musicians and poets from around Europe would come to the doors of the convent of Corpus Domini in Ferrara for an audience with Catherine, who - according to legend -would play for days at a time, and move between song and speech, music and chant.
Suor Leonora d'Este
Salve Sponsa Dei
Music Secreta
Luzzasco Luzzaschi
Non sa che sia dolore
Doulce Memoire
Denis Rasin Dadre, conductor
Luzzasco Luzzaschi
I'mi son giovinetta
Toccata del quarto tono
O dolcezz' amarissime d'Amor
Musica Secreta
Anon, words St Catherine of Bologna
Giardino I: Madre che festi
La Reverdie
Anon, words St Catherine of Bologna
Giardino III: Benedicamus Domino; Deh, dime se'l piace
La Reverdie
Anon, words St Catherine of Bologna
Giardino VI: O Yesu Dolce
Giardino VII: O Dilecto Iesu Christu
Adiastema, La Reverdie
Heinrich Isaac, words St Catherine of Bologna
Giardino X: J'ai pris amours
Anon, words St Catherine of Bologna
Giardino XI: Ciaschaduna amante
Adiastema, La Reverdie.
Last on
More episodes
Previous
You are at the first episode