Main content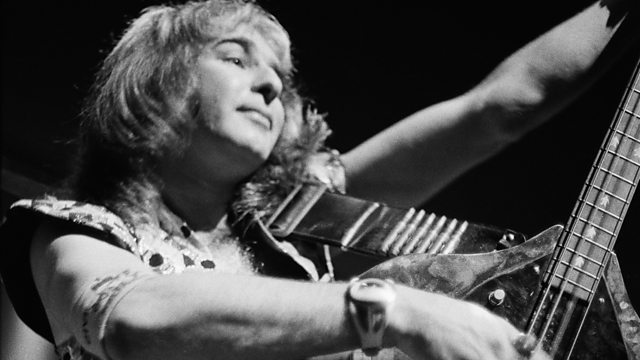 Sir Nigel Rodley, Sir Cosmo Haskard, Louise Hulton, Pete Overend Watts
Matthew Bannister on human rights lawyer Sir Nigel Rodley, bass player Pete Overend Watts, maternal health expert Louise Hulton and Falklands Governor Sir Cosmo Haskard.
Matthew Bannister on
The human rights lawyer Sir Nigel Rodley. He helped to draft the United Nations Convention Against Torture and became its special rapporteur on the issue.
Pete Overend Watts, the bass player from Mott the Hoople. His platform soled boots were so high that if he fell over on stage he needed a roadie to put him back on his feet again.
Louise Hulton the maternal health expert who worked tirelessly to improve conditions for childbirth around the world.
And Sir Cosmo Haskard, the colourful Governor of the Falkland Islands, who helped to stop the Labour government from handing them to Argentina in the 1960s.
Producer: Neil George.
Sir Nigel Rodley
Matthew spoke to Geoffrey Robertson QC, to former Amnesty International Researcher, Tracy Ulltveit Moe and to to Dr Clara Sandoval from the Human Rights Centre at the University of Essex.
Born 1 December 1941; died 25 January 2017 aged 75.
Pete Overend Watts
Matthew spoke to music broadcaster Andrew Marston.
Born 13 May 1948; died 22 January 2017 aged 68.
Louise Hulton
Matthew spoke to her former colleague Jimmy Innes and to her friend and former PhD supervisor, Zoe Matthews.
Born 18 December 1970; died 15 February 2017 aged 46.
Sir Cosmo Haskard
Matthew spoke to his friend Patrick Watts, former Head of Falklands Radio.
Born 26 November 1916; died 21 February 2017 aged 100. 
Credits
| Role | Contributor |
| --- | --- |
| Interviewed Guest | Geoffrey Robertson |
| Interviewed Guest | Tracy Ulltveit Moe |
| Interviewed Guest | Clara Sandoval |
| Interviewed Guest | Andrew Marston |
| Interviewed Guest | Jimmy Innes |
| Interviewed Guest | Zoe Matthews |
| Interviewed Guest | Patrick Watts |
| Presenter | Matthew Bannister |
| Producer | Neil George |