Main content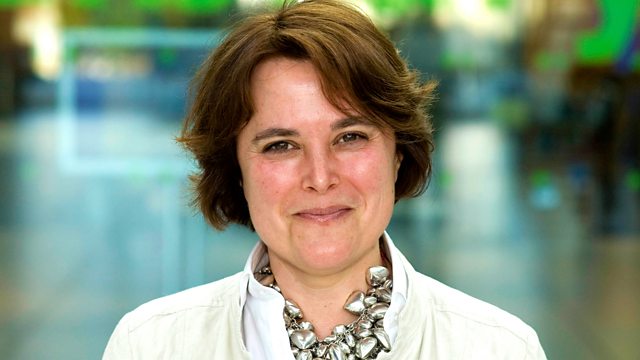 Vesna Goldsworthy
Michael Berkeley's guest is Serbian writer Vesna Goldsworthy. Her choices include music from Ion Iovanovici, Divna Ljubojevic, Yasmin Levy and Purcell, plus a Russian WWII song.
Thirty years ago, Vesna Goldsworthy fell in love with a young Englishman she met at a summer school in Bulgaria; she moved to England to be with him, much to the disapproval of her parents, arriving in London in 1986. Since then, she's established a reputation as a writer of great wit and originality: with her memoir, Chernobyl Strawberries; with her poetry; and in 2015 with her first novel, Gorsky, which became a best-seller and which was serialized on Radio 4. Vesna Goldsworthy is also a Professor of Creative Writing at the University of East Anglia.
In Private Passions, Vesna Goldsworthy talks to Michael Berkeley about being brought up in Belgrade during the Communist regime. The popular idea is of an era which was grey and philistine - but in fact there was a huge amount of classical music around. And when she moved to England, her friends and family were horrified. They asked, "How could you move to a country where there is no music"? She reveals why she started writing a memoir of her Serbian childhood: because her doctors told her she was dying of cancer, and she wanted to leave a record for her son. Happily, the cancer was cured, but it taught her a lifelong lesson: not to take life too seriously.
Vesna Goldsworthy's music choices include the Romanian-Serbian composer Ion Iovanovici; an Orthodox address to the Virgin by Divna Ljubojevic; the Sephardic song, "Adio Querida", by Yasmin Levy; and a popular Russian song from the Second World War. She ends with Purcell, a composer she discovered only after she moved to a country "with no music".
Produced by Elizabeth Burke
A Loftus production for BBC Radio 3.
Clips