Main content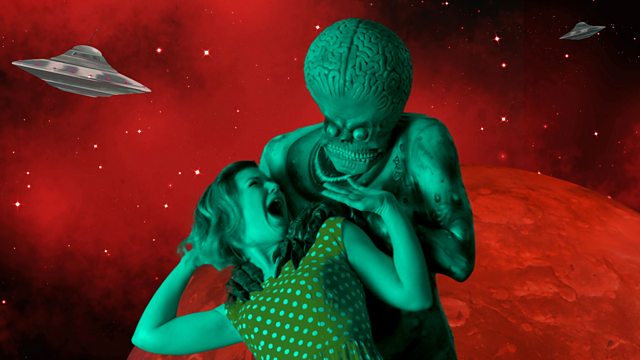 Aliens on Film
Francine Stock and Adam Rutherford present a film and science special from London's Science Museum in which they explore the potential for life across the universe.
Cells and Celluloid Live !
Join the Radio 4 Film Show's Francine Stock, science presenter Adam Rutherford and guests from the worlds of film and science for an evening exploring questions of life, the universe and everything.
Where did we get the idea that Martians would be humanoid, like little green men ? Or like Aelita, the Queen Of Mars (the Soviet Union's first sci-fi epic from 1924), or the Devil Girl From Mars, a black-clad siren with shoulder pads the size of aircraft carriers, who came to our planet with only one thing on her alien mind - our men, who she was planning to use as breeding stock. And then there's Mars Attacks ! in which bug eyed monsters laid waste to anything that got in their way, including Tom Jones.
As part of the Radio 4 Mars season were asking what kind of life might Mars support, and looking at how ideas of Martian life have been portrayed in films. Well go on to expand our horizons exploring the potential for life elsewhere in the universe, and seeing where science fact and science fiction films intersect and diverge on this theme.
Last on
Broadcast