Main content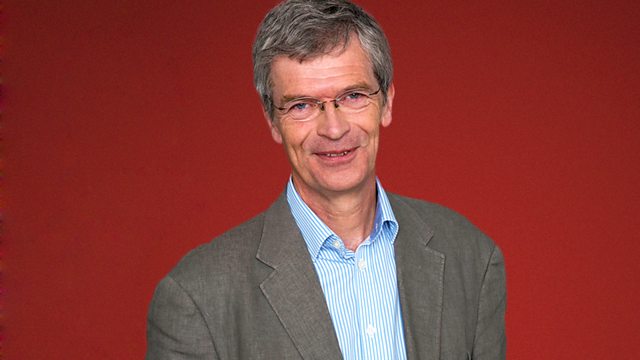 04/03/2017
Alyn Shipton's pick from this week's letters and emails from listeners includes a classic track by Stan Kenton.
Performers:
Artist  Stan Kenton
Title  Peanut Vendor
Composer Simons
Album  Artistry in Rhythm
Label  Avid
Number  AMSC 912 CD 2 Track 8
Duration  4.36
Performers:  Ed Leddy, Maynard Ferguson, Vinnie Tano, Pete Candoli, Don Paladino, t; Bob Fitzpatrick, Milt Bernhardt, Carl Fontana, Kent Larsen, tb; Don Kelly, btb; Lennie Niehaus, Skeets Hurfurt, Vido Musso, Boll Perkins, Soencer Sinatra, Jack Nimitz, reeds; Stan Kenton, p; Ralph Blaze, g; Don Bagley, b; Mel Lewis, d. Feb 1956.

Artist  Gene Krupa
Title  Tuxedo Junction
Composer Feyne, Hawkins, Johnson, Dash
Album  Gene Krupa Story
Label  Proper
Number  Properbox 1 CD 1 Track 23
Duration  2.59
Performers Corky Cornelius, Torg Halton, Nate Kazenier, t; Floyd O'Brien, Al Jordan, Sid Brantley, tb; Clint Neagley, Bob Snyder, Sam Donohue, Sam Musikier, reeds; Tony D'Amore, p; Ray Biondi, g; Biddy Bastein, b; Gene Krupa, d. 2 Nov 1939.

Artist  Stephanie Trick and Paolo Alderighi
Title  Travellin' Boogie
Composer Turner
Album  Sentimental Journey
Label  Alderighi / Trick
Number  Track 14
Duration  4.57
Performers Stephanie Trick / Paolo Alderighi, p. 2104.

Artist  Ben Webster
Title  That's All
Composer Brandt / Haymes
Album  Complete 1953 leader studio sessions
Label  Definitive
Number  11256 Track 1
Duration  3.48
Performers Ben Webster, ts; Harry Edison, t; Benny Carter, as; Oscar Peterson, p; Herb Ellis, g; Ray Brown, b; Alvin Stoller, d. Dec 1953,

Artist  Dexter Gordon
Title  Confirmation
Composer Parker
Album  Daddy Plays the horn
Label  Verse
Number  BCP 36 Track 2
Duration  7.58
Performers: Dexter Gordon, ts; Kenny Drew, p; Leroy Vinnegar, b; Larance Marable, d. 1955.

Artist  Bud Powell
Title  Someone To Watch Over Me
Composer Gershwin
Album  The Return of Bud Powell
Label  Roulette
Number  52115 Track 2
Duration  3.52
Performers: Bud Powell p; John Ore, b; J C Moses, d. Sept 1964.

Artist  Fletcher Henderson
Title  Clarinet Marmalade
Composer Edwards, LaRocca, Shields, Ragas, Sbarbaro
Album  A Study in Frustration
Label  Essential Jazz Classics
Number  55511 CD 2 Track 20
Duration  3.15
Performers Bobby Stark, Russell Smith, t; Rex Stewart, c; Benny Morton, Claude Jones, tb; Harvey Boone, Russell Procope, Coleman Hawkins, rees; Fletcher Henderson, p; Clarence Holiday, g; John Kirby, tu; Walter Johnson, d. 19 March 1931.

Artist  Humphrey Lyttelton
Title  My Bucket's Got a Hole In It
Composer trad
Album  Classic Live Concerts
Label  Lake
Number  253 CD 1 Track 6
Duration  4.20
Performers Humphrey Lyttelton. T; Wally Fawkes, cl; Bruce Turner, as; Johnny Parker, p; Freddy Legon, bj; Mickey Ashman, b; George Hopkinson, d. 2 Sep 1954.

Artist  Fats Waller
Title  Really Fine
Album  Last Years 1940-43
Label  Bluebird
Number  ND 90411 CD3 Track 13
Duration  3.11
Performers  John Hamilton, Joe Thomas, Nathaniel Williams, t; George Wilson, Herb Flemming, tb; George James, Lawrence Fields, Gene Sedric, Bob Carroll, reeds; Fats Waller, p;. Al Casey, g; Cedric Wallace, b; Arthur Trappier, d. 16 March 1942

Artist  John McLaughlin
Title  Not Here Not there
Composer McLaughlin
Album  Now Here This
Label  Abstract Logix
Number  037 Track 6
Duration  6.17
Performers John McLaughlin, g; Gary Husband, kb, perc; Etienne M'Bappe, b; Ranjit Barot, d. 2012

Artist  Herb Ellis and Joe Pass
Title  I'm Confessin
Composer Daugherty / Neiburg / Reynolds
Album  Seven Come Eleven
Label  Concord
Number  6002 Track 5
Duration  5.12
Performers: Herb Ellis, Joe Pass, g; Ray Brown, b; Jake Hanna, d. 1974

Artist  Louis Armstrong
Title  Jeepers Creepers
Composer Warren / Mercer
Album  Highlights from the American Decca Years
Label  MCA
Number  GRP 26382 CD 1 Track 11
Duration  2.42
Performers: Louis Armstrong, t,v; Otis Johnson, Shelton Hemphill, Red Allen, t; Wilbur De Paris, George Washington, J C Higginbotham, tb; Rupert Cole, Charlie Holmes, Bingie Madison, Albert Nicholas, reeds; Luis Russell, p; Lee Blair, g; Pops Foster, b; Sid Catlett d 18 Jan 1939.