Main content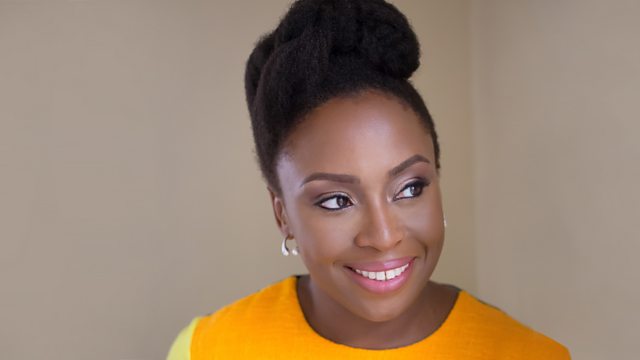 Cathy talks to best-selling author Chimamanda Ngozi Adichie
Cathy is joined by author Chimamanda Ngozi Adichie and Syria Civil Defence board member Ismail Alabdullah, plus Ricky Ross talks about the effort to eradicate poverty in Zambia.
The Syrian Civil Defence Volunteers, known as The White Helmets, have come to everyone's attention after a documentary following their work won an Oscar. Cathy talks to Ismail Alabdullah who is based in Aleppo and is a board member of the Syria Civil Defence group who run The White Helmets programme.
Cathy talks to best-selling author Chimamanda Ngozi Adichie, whose writing includes 'Americanah' and 'Half a Yellow Sun'. Their conversation explores feminism in the USA and her childhood in Nigeria.
Famine has been declared in parts of the Unity state in South Sudan. 100,000 people are facing starvation, with a million more vulnerable. Somalia, Yemen and Nigeria teeter on the brink of similar dire food shortages. We hear from Val Morgan of SCIAF - the Scottish Catholic International Aid Fund - and Lynne Paterson of Tearfund.
Zambia has one of the world's fastest growing populations, but the majority still live in poverty. Trying to change this is The Kulima Project, working with small-scale farmers teaching them sustainable agricultural methods. Sunday Morning With presenter-turned reporter, Ricky Ross, travelled to Zambia to meet local farmers. Val Morgan of SCIAF reflects on his recent visit with Ricky and the advances being made to eradicate poverty in Zambia.
Professor Kecia Ali, of the Department of Religion at Boston University, joins Cathy ahead of her lecture in Edinburgh this week for International Women's Day, in which she'll be giving a feminist perspective on the some of the controversial issues facing the Islamic Faith such as forced marriage, FGM and homosexuality.
40 years ago Jimmy Boyle's book 'A Sense of Freedom' caused huge controversy for its illumination of the harsh realities of the prison system. Jimmy's former wife, Sara Trevelyan, speaks to Cathy about her own book, 'Freedom Found', charting her experiences of their life together.
Last on

Chimamanda Ngozi Adichie's advice to our daughters
Cathy Macdonald with Sara Trevelyan
Broadcast