Main content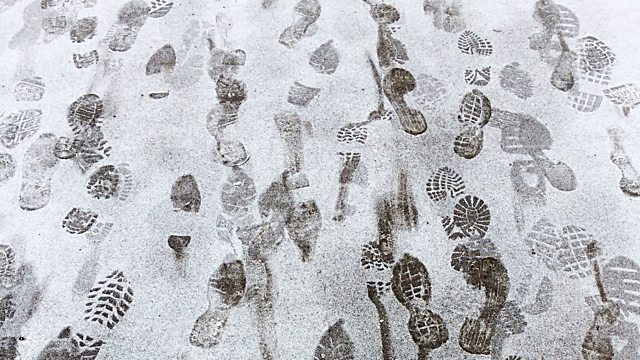 A Disappearing Nation
David Dabydeen explores the forces that help and hinder integration. Why do some groups struggle while others prosper? In this edition, Guyanese communities in the US.
Writer, academic and diplomat David Dabydeen recalls five very different stories of mass migration from around the world.
They move in times of crisis, fleeing war or instability, poverty or corruption. And then they face a new challenge - how to find a way to survive and prosper in new, often unfamiliar environments.
David considers to what extent were these migrants were affected by the circumstances of their departure - by the violence they may have witnessed or the economic and political stresses they endured - and who bore the responsibility for their integration. Many different approaches have been tried, from large-scale mobilisation of official institutions to an almost total disengagement by the state. And the results are equally variable, suggesting that there are no easy solutions to this increasingly important dilemma. What does emerge clearly is that race, education and language all play a vital role.
This second programme looks at David's native Guyana, a country that has, to an unrivalled degree, exported its people. More Guyanese now live in the Tri-State Area around New York City than in Guyana itself. And once in America, Guyana's two largest communities - those descended from African slaves, and those whose forebears were indentured Indian labourers - continue to live in separate enclaves.
The programme meets members of both groups to explore how the American experience has reshaped their identities. As Guyanese immigrants become ever more integrated, their home country is now - in David Dabydeen's words, in danger of disappearing.
Producer: Hugh Costello
A Whistledown production for BBC Radio 4.