Main content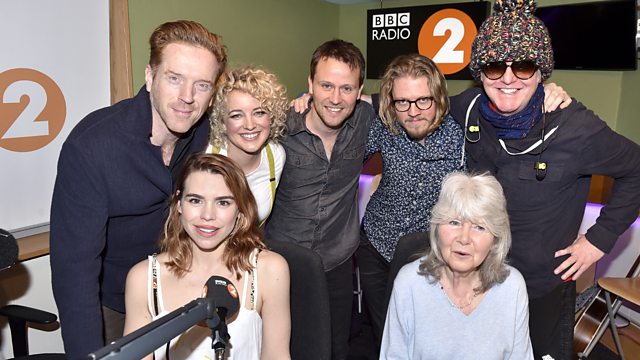 Damian Lewis, Jilly Cooper, Billie Piper, Cam and Hunter Hayes
Chris is joined by amazing actor Damian Lewis, awesome author Jilly Cooper and the Olivier Award nominated Billie Piper plus country artists Cam and Hunter Hayes perform live.
Damian Lewis tells Chris all about his new play The Goat, Or Who Is Sylvia? and playing New York hedge fund titan Bobby Axelrod in Billions. Multi million selling author Jilly Cooper is in the studio to tell Chris about her latest naughty novel Mount! Billie Piper pitches for why she should win the upcoming Olivier Award for Best Actress for her role in Yerma despite stiff competition from Glenda Jackson.
Plus not one, but two amazing country artists perform in the studio ahead of this weekend's Country 2 Country Festival with coverage on Radio 2 Country. First up, multi-instrumentalist and five-time Grammy nominee Hunter Hayes does a cover of Buck Owen's Act Naturally. Then up and coming star Cam joins us and sings a stunning cover of Tammy Wynette's 1968 country classic Stand By Your Man.
Clips

Pause For Thought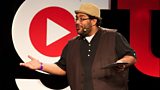 From writer Abdul-Rehman Malik:
For the son of an accountant, I basically turned out to be a financial dunce. My father – and mother for that matter – can turn sums in their heads, dispense complicated multiplications with a wave of their fingers and divide anything by anything. I, on the other hand, look at a string of numbers and have to steady myself.
Yet, growing up, I harboured a secret desire to be a tycoon.  It all began for me at the public gallery of the Toronto Stock Exchange.  Nowadays, the process is entirely virtual, but this was the 1980s and the brokers in their funny coloured blazers would dance around each, shaking their fists in the air and holding little chits of paper ready to buy long or sell short (or something like that). There was mesmerising drama in this kind of commerce as billions passing hands before my eyes.
At school my friends and I started a "stock market club", kind of like fantasy football for budding billionaires. We'd start off with the same amount of imaginary money and then log our investments with the winner earning bragging rights at the end of the month.
I wish we were suave and cool like the Bobby Axelrod, Damian's deliciously addictive character from Billions, but we were more like 5 th grade downmarket Gordon Geckos. Misfits scanning the business section of the newspaper for stock listings at lunch hour, checking out a hot tip on that penny stock that might make us – fictitiously – rich.
"If you want money more than anything," the mystic Rumi counselled, "you will be bought and sold. If you have a greed for food, you will become a loaf of bread. This is a subtle truth. Whatever you love, you are."
In the years since my Wall Street reveries, I've had the honour of meeting remarkable men and women, who know their way around a hedge fund, but know even better how to use their wealth to transform lives. Perhaps, if I'd had their vision from the start, I would have done better. As for my fear of numbers, I married a woman who manages the balance book with skill. Too bad, she's still got to manage me.