Main content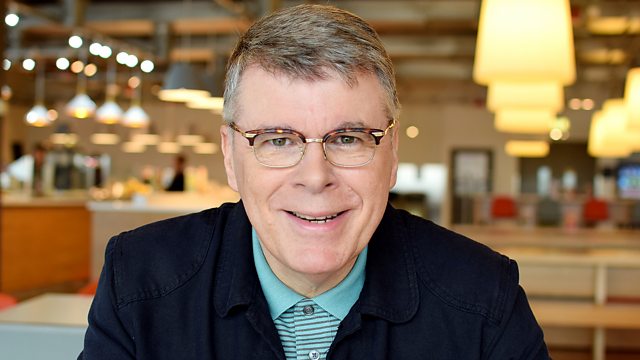 10/03/2017
'S ì aoigh na seachdain-sa, Ethel NicChaluim. Chaidh a togail ann an Tiriodh, 's tha ì an-diugh a' fuireachd an Inbhir Aora. John Carmichael's guest is Ethel MacCallum.
Dà uair a thìde de shàr cheòl is còmhradh còmhla ri Iain Mac 'ille Mhìcheil, a' craoladh beò à stiùdio a' BhBC ann an Glaschu. An t-seachdain-sa, bidh Iain a' cur fàilt' air Ethel NicChaluim. Rugadh Ethel ann an Glaschu ann an 1937. Na nighean òg, chaidh a gluasad à taigh dilleachdain sa bhaile sin, gu Eilean Thiriodh. Na dachaigh ùr, dh' fhàs Ethel fileanta ann an Gàidhlig agus chaidh an ceòl is an t-seinn a bh'innte gu nàdarra a bhrosnachadh tro bhliadhnaichean a h-òige. Tha ùidh mhòr aice ann an ceòl is òrain chun an latha an-diugh. As dèidh dhith an sgoil fhàgail, chaidh Ethel a dh' obair na nighean-taighe aig Diùc is Ban-diùc Earra-Ghàidheil ann an Caisteal Inbhir Aora. Tha i air a bhith a' fuireach san sgìre sin riamh o'n uairsin. Cluinnidh sinn seanchas Ethel, agus ceithir de na roghainnean ciùil pearsanta aice. A bharrachd air a sin, bidh measgachadh math de cheòl is òrain air a thaghadh dhuinn le Iain fhèin, a' toirt a-steach cuid de na guthan 'Country' is fheàrr a th'ann.
Two hours of chat and music with John Carmichael broadcasting LIVE from the BBC studios in Glasgow. John welcomes Ethel MacCallum for engaging chat, craic and an exceptional array of music. Ethel was born in Glasgow but moved from an orphanage at a young age to settle on Tiree. Her new surroundings allowed Ethel to embrace teh local culture especially her fondness for Gaelic songs. After leaving school she worked for the Duke and Duchess of Argyll and she continues to live in the Inverary area. during the show, Ethel will reveal 4 of her favourite pieces of music which will be complemented by John's own playlist which will include Americana, folk, Celtic and country and western. .