Main content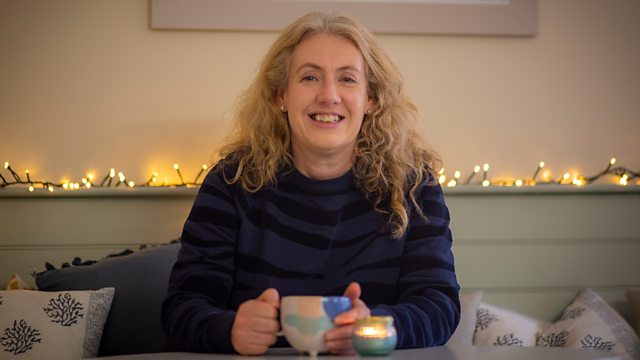 Teaching and Tofu
Bake Off star Flora Shedden, chef Neil Forbes and food writer Sumayya Usmani share recipes and cooking tips.
Bake-off star Flora Shedden, top chef Neil Forbes and celebrated food writer Sumayya Usmani team up to celebrate the sheer joy of all things foodie. If you're passionate about cooking and eating and getting the best out of Scotland's amazing natural larder then look no further. Each week the Kitchen Café team will be bursting with ideas, advice, recipes and ingredients to make every step into the kitchen a whole new culinary adventure!
As well as helping you cook up a storm in your own kitchen with a wide range of exciting seasonal ingredients, it's a series about the stories behind those ingredients - who's producing what, where and how in Scotland. Each week the team delves into a range of topical and seasonal subjects. Alongside great recipe suggestions we'll be exploring food history and trends in food and nutrition as well as recognising - but most of all enjoying - the essential role food plays in all aspects of contemporary Scottish life.
From cooking with the kids to feeding the family, from treating yourself to a meal out to entertaining friends or creating a romantic dinner for two, we want to help you get the best out of your kitchen and the best out of the amazing range of produce Scotland has to offer. So join Neil, Sumayya and Flora, BBC Radio Scotland's Kitchen Café team, each week and discover just how good radio can taste!
Steven Bell's Temple Sauce
Podcast
Celebrate the joy of Scotland's larder with recipes, reviews, tips and delicious ideas!