Main content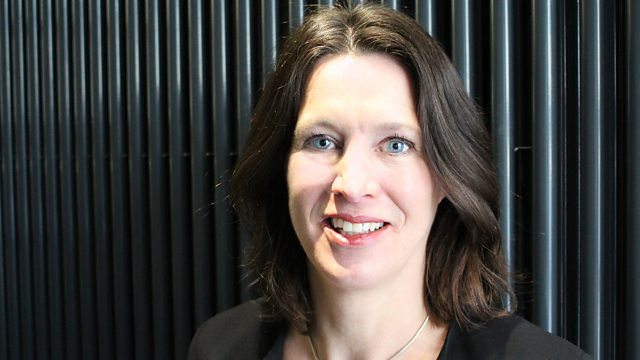 Catherine Calderwood is Sunday's guest
Cathy Macdonald talks to Dr Catherine Calderwood, chief medical officer for Scotland, about her life and career.
On the programme - Chief Medical Officer for Scotland, Dr Catherine Calderwood, talks about her early life as the daughter of a surgeon in Northern Ireland through to her role of setting out a vision for the future of Scottish healthcare.
One of the Oscar contenders, the Mel Gibson-directed movie 'Hacksaw Ridge' tells the story of Desmond Doss, a committed Seventh Day Adventist who served in WW2. Cathy's joined by Phil Lucas of the Quakers in Scotland to talk about changing opinions towards conscientious objectors.
In the longest study of its kind, Edinburgh University has been following a group of people born in 1936 - using the cohort to research different aspects of their lives and development. Edinburgh University's Professor Ian Deary discusses the findings along with one of the group, Margaret Macintosh.
The Mayor of Liverpool has pledged to let people off with their council tax if they provide evidence of owners allowing their dogs to foul. Cathy discusses whistleblowing with Sue Palmer former headteacher and author of Toxic Childhood and Luke Devlin, Executive Director of the Centre for Human Ecology.
Women significantly outnumber men in Church of Scotland congregations. In a bid to change that an Edinburgh church is holding a special open day. Will it work? Find out from Reverend Ian Sutherland mission facilitator at Barclay Viewforth Church and Luke Devlin.
A new film starring David Tennant which tells the story of controversial Scots psychiatrist RD Laing, will close the Glasgow Film Festival this weekend. Dr Allan Beveridge, author of 'Portrait of the Psychiatrist as a Young Man' discusses his life.