Main content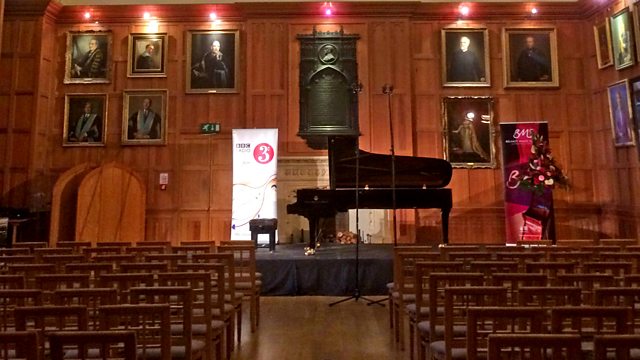 Episode 2
Music by Beethoven: Vikingur Olafsson (piano) in the Pathetique Sonata and the Brodsky Quartet in Grosse Fuge. Plus Trio Gaspard in CPE Bach's Trio in A minor, Wq 90 No 1.
John Toal presents the second of these programmes from the Belfast Music Society's International Festival of Chamber Music 2017, recorded in the Great Hall at Queen's University in Belfast. Featuring pianist Víkingur Ólafsson with Beethoven's 'Pathétique' Piano Sonata, CPE Bach's Trio in A minor Wq. 90 No. 1 performed by the Trio Gaspard, and completing the programme the Brodsky Quartet and Beethoven's Große Fuge.
Beethoven: Piano Sonata in C minor, Op 13 'Pathétique'
Víkingur Ólafsson (piano)
CPE Bach: Trio in A minor Wq. 90 No. 1
Trio Gaspard
Beethoven: Große Fuge, Op. 133
Brodsky Quartet.