Main content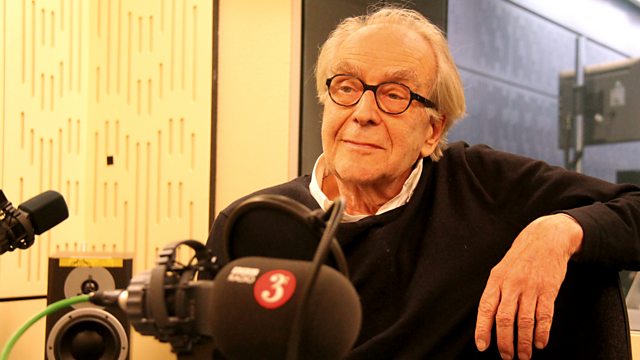 Thursday - Rob Cowan with Gerald Scarfe
With Rob Cowan. Including Musical challenge; Music in Time: Franck: Les Eolides; Artist of the Week: George Malcolm, featured conducting Vivaldi's Guitar Concerto in D, RV93.
9am
Rob sets the tone and mood of the day's programme with a range of music to intrigue, surprise and entertain.
9.30am
Take part in today's musical challenge: can you work out which two composers are associated with a particular piece?
10am
Rob's guest this week is the cartoonist and illustrator Gerald Scarfe. Gerald began working for Punch magazine and Private Eye, and went on to become one of the UK's most distinguished cartoonists, enjoying long associations with The Sunday Times and The New Yorker. He's also designed sets for productions at both English National Opera and English National Ballet, as well as animation sequences for Walt Disney's Hercules. In the course of a career spanning more than 50 years, Gerald has met and drawn luminaries including Igor Stravinsky, Aaron Copland and former US President Lyndon B Johnson, so he has a few stories up his sleeve. As well as discussing his life, Gerald will be sharing some of his favourite classical music.
10.30am
Music in Time: Romantic
Rob heads back to the Romantic period to see how César Franck put his own stamp on one of the most liberating forms of nineteenth-century orchestral music, the symphonic poem. Rob explores how Franck's Les Éolides translates poetic images into sound.
Double Take
Rob explores the nature of performance by highlighting the differences in style between two recordings of You are my Heart's Delight from Lehár's operetta, The Land of Smiles.
11am Artist of the Week
This week Rob celebrates 100 years since the birth of English keyboard player and conductor George Malcolm. Malcolm was one of the most revered harpsichordists of his generation, and each day this week Rob explores his illustrious career with recordings that demonstrate his talents not only as a harpsichordist, but also as an organist, fortepianist and conductor. The recordings reflect Malcolm's fervent championing of baroque keyboard masters such as Domenico Scarlatti and JS Bach, in addition to his association with Benjamin Britten, plus a rare instance of him duetting with András Schiff in a sonata by Mozart.
Vivaldi arr. Malipiero
Guitar Concerto in D major, RV93
Eduardo Fernandez (guitar)
English Chamber Orchestra
George Malcolm (conductor).
Music Played
ARTIST OF THE WEEK: GEORGE MALCOLM

GERALD SCARFE'S CHOICE

MUSIC IN TIME ROMANTIC

DOUBLE TAKE

ARTIST OF THE WEEK: GEORGE MALCOLM
Musical Challenge: By Association
The piece of music played was Poulenc's Flute Sonata, orchestrated by Lennox Berkeley. The two associated composers were, therefore, Francis Poulenc and Lennox Berkeley.