Main content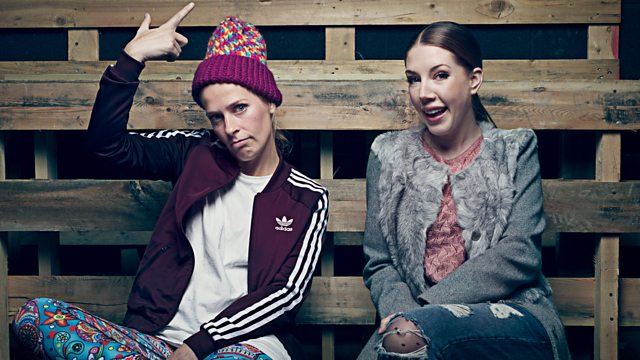 Katherine Ryan Interviews Sara Pascoe
Katherine Ryan invites her chosen guest Sara Pascoe into the hot seat.
In this edition, Katherine Ryan turns interviewer and invites her chosen guest Sara Pascoe into the Chain Reaction hot seat.
Chain Reaction is the talk show with a twist where one week's interviewee becomes the next week's interviewer. John Cleese was first in the hot seat back in 1991 and since then, a procession of big names from the world of comedy and entertainment including Jennifer Saunders, Jarvis Cocker and Eddie Izzard have helped continue the chain.
Katherine Ryan is a Canadian stand-up star and presenter who is perhaps best known for her live stand-up work - 'Glam Role Model' and 'Kathbum' - as well as appearances on BBC2's Episodes and Taskmaster on Dave. As revealed in her chat with Joe Lycett in the last episode in the Chain, Katherine has a cat called Sara Pascoe and so her choice of interview guest for this week's episode was perhaps never in doubt.
Sara Pascoe (the human) is a comedian, writer and actor known for her acclaimed live shows - Sara Pascoe the Musical and Sara Pascoe vs History to name just two - as well as numerous high profile TV appearances on programmes ranging from Live at the Apollo, Never Mind The Buzzcocks and W1A. Her debut book Animal: The Autobiography of a Female Body was released in 2016. In this programme Katherine and Sara, who both started stand-up in 2007, discuss insects, yoga, hip hop and everything in between.
Producer: Richard Morris
A BBC Studios Production
Photo credit: Matt Stronge.