Main content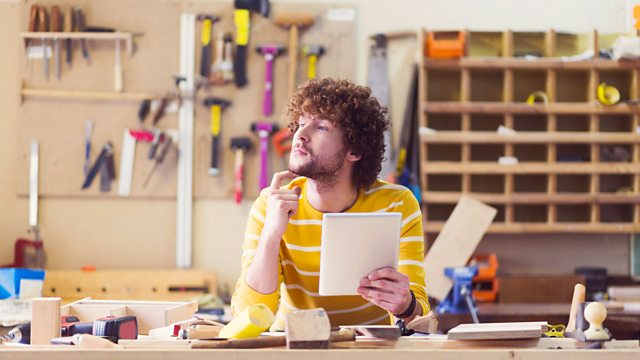 Is One Career Enough?
Documentary. Sarfraz Manzoor examines whether, in the modern world of work, it is better to become a specialist or to embrace a portfolio career.
When Sarfraz Manzoor was a child growing up in the eighties, his father wanted him to be a doctor. Medicine did not appeal at all and he ended up working in the media. But since then he has read the work of writers such as Atul Gawande and Henry Marsh, who both work in medicine and have used their specialism to create profound and powerful narratives. If Sarfraz had known it might be possible to be both a doctor and a writer and have a portfolio career, he might have heeded his father's advice.
So what is a portfolio career and in a fast-changing economy can any of us trust that one career is enough? In conversation with portfolio career enthusiasts and sceptics, Sarfraz finds out how and why increasing numbers of us are preparing to branch out, gain new skills and either switch career or develop a portfolio of occupations. Sarfraz explores whether the trend is a response to our desire for more fulfilling careers or symptomatic of increasing insecurity and the end of the job for life. He speaks to generalists like Emilie Wapnick, who has coined the term 'multipotentialite' to describe her diversity of skills, and to specialists such as watchmaker Roger Smith, who have immersed themselves in one thing and do it very well.
Sarfaz looks at the implications for our brains of juggling competing concerns and discovers whether his brain is still plastic enough to learn new skills. Embracing the idea that he could possibly handle a portfolio career as a lawyer and a journalist, he challenges himself to give it a go, discovering in the process whether it is possible - and necessary - for us all to diversify our skills later in life.
Last on
Broadcasts