Main content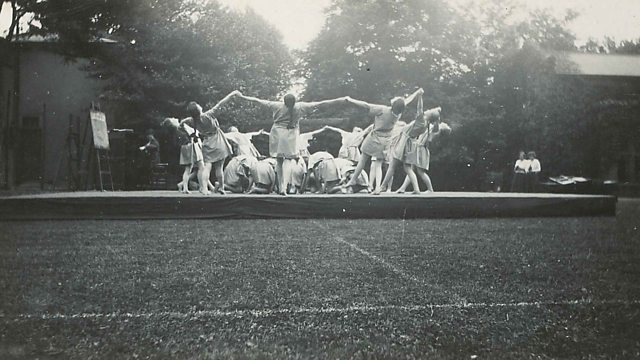 John Ruskin's Eurhythmic Girls
Samira Ahmed explores how Victorian art critic John Ruskin promoted women's liberation through a radical model for girls' education set out in his essay, Of Queens' Gardens.
Perhaps you did music and movement at school. There was a time girls across the country learnt to dance as if they were flowers. At the start of the 20th century, Jacques-Dalcroze developed Eurhythmics to teach the rhythm and structure of music through physical activity. But the idea had earlier roots, including an unlikely champion of women's liberation.
John Ruskin - now derided by feminist critics as a woman-fearing medievalist - was at the centre of a 19th-century education movement that challenged the conventional female role in society. Amid concerns about the health of the British Empire he looked back to the muscular figures in medieval painting and the sculpture of the ancient Greeks, in their loose-fitting clothes. Perhaps the Victorians needed to shed their corsets and free their minds for learning. In Of Queens' Gardens he set out a radical, influential model for girls' education.
Samira Ahmed argues that Ruskin was an accidental feminist. To understand where his ideas came from, how they were enacted and what survives in the way girls are taught today, she ventures into one of the schools set up on Ruskinian principles, tries on the corsetry that restricted Victorian women's lives, and gets the insight of Victorian scholars.
Contributors: Matthew Sweet (author of Inventing the Victorians); Dr Debbie Challis (Petrie Museum of Egyptian Archaeology, UCL); Louise Scholz-Conway (Angels Costumes); Dr Fern Riddell (author of A Victorian Guide to Sex); Dr Amara Thornton (Institute of Archaeology, UCL) and Isobel Beynon, Dr Wendy Bird, Annette Haynes, Dr Jean Horton, Diane Maclean, Aoife Morgan Jones and Natasha Rajan at Queenswood School. Readings by Toby Hadoke.
Presenter Samira Ahmed
Producers Simon and Thomas Guerrier
A Whistledown Production for BBC Radio 3.
Last on
Samira Ahmed on why she was drawn to explore this Victorian vision of female liberation.
Broadcasts