Main content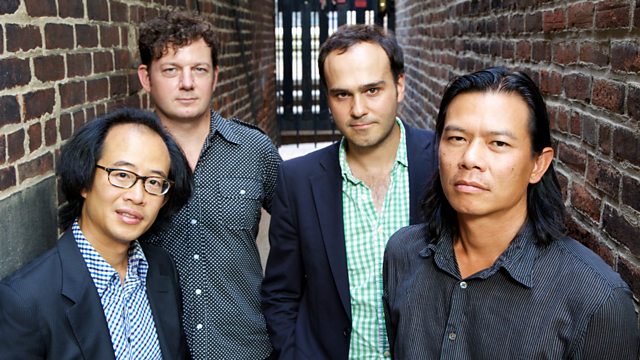 Flux Quartet
The Flux Quartet from America performs music by Conlon Nancarrow, Tom Chiu, Julian Anderson and Michael Gordon. Plus a tribute to the late accordionist-composer Pauline Oliveros.
Ivan Hewett introduces a specially recorded session by the New York-based Flux Quartet, featuring three contrasting American works alongside the first broadcast of Julian Anderson's String Quartet No.2. And during the course of the programme, Robert Worby pays tribute to the accordionist, electronic-music pioneer and founder of 'Deep Listening', the American composer Pauline Oliveros, who died last November.
Conlon Nancarrow: String Quartet No.3 (1987)
Tom Chiu: RETROCON (2015)
Julian Anderson: String Quartet No.2 "300 Weihnachtslieder" (2014)
Michael Gordon: Clouded Yellow (2010)
Pauline Oliveros: Dream Time (1995); Bye Bye Butterfly (1965); Trog Arena (1989); Deep Hockets; I of IV (1966).
Stockhausen's Gruppen – What's the Big Deal?