Main content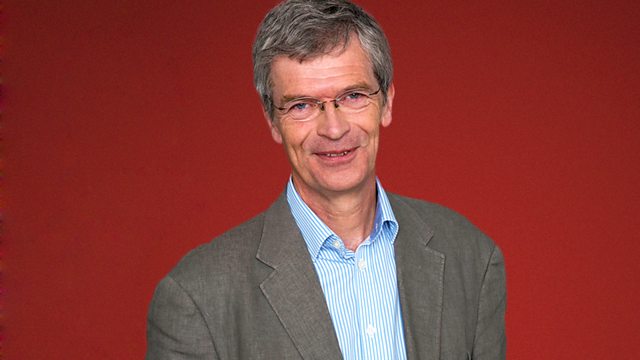 25/02/2017
In this week's selection of requests sent by listeners for all styles and periods of jazz, Alyn Shipton plays music by two great ladies of song, Billie Holiday and - in her centenary year - Ella Fitzgerald.
Performers:
Artist  Nat Gonella
Title  Gnat Jump
Label  Decca
Number  M32120 Side A
Duration  3.24
Performers Nat Gonella, Monty Montgomery, Alan Franks, t; Harry Roche, Frank Osborne, tb; Jack Forbes, Ken Lumb, Chris Curtis, Dennis Crackwekk, reeds; Jack Penn, p; Bill Haines, b; Johnny Marks, d. 20 July 1945.

Artist  Duke Ellington
Title  The Feeling of Jazz
Composer Ellington
Album  The Feeling of Jazz
Label  Black Lion
Number  Track 9
Duration  4.03
Performers: Cat Anderson, Roy Burrows, Bill Berry, Ray Nance, t; Lawrence Brown, Leon Cox, Chuck Connors, tb; Jimmy Hamilton, Russell Procope, Johnny Hodges, Paul Gonsalves, Harry Carney, reeds; Duke Ellington, p;. Aaron Bell, b; Sam Woodyard, d. 25 May 1962

Artist  Billie Holiday
Title  Strange Fruit
Composer Allen
Album  The Lady Sings
Label  Proper
Number  Properbox 26 CD 2 Track 19
Duration  3.10
Performers Frankie Newton, t; Tab Smith, as; Kenneth Hollon, Stanley Payne, ts; Sonny White, p; Jimmy McLin, g; John Williams, b; Eddie Dougherty, d. 20 April 1939

Artist  Joe Sullivan
Title  Little Rock Getaway
Composer Sullivan
Album  Little Rock Getaway
Label  Riverside
Number  RLP 158 Track 6
Duration  2.35
Performers: Joe Sullivan p; Dave Lario, b; Smoky Stover, d. 1953.

Artist  Tord Gustavsen
Title  Melted Matter
Composer Gustavsen
Album  Changing Places
Label  ECM
Number  1834 Track 4
Duration  5.25
Performers Tord Gustavsen, p; Harald Johnsen, b;  Jarle Vespestad, d. 2002

Artist  Charles Mingus
Title  Moanin'
Composer Mingus
Album  Blues and Roots
Label  Atlantic
Number  SD 1305 Track 3
Duration  8.02
Performers Charles Mingus, b; John Handy, Jackie McLean, as; Booker Irvin, ts; Pepper Adams, bars; Jimmy Knepper, Willie Dennis, tb; Horace Parlan, p; Dannie Richmond, d. 4 Feb 1959.

Artist  John Coltrane 
Title  I Want To Talk About You
Composer Eckstine
Album  In a Soulful Mood
Label  Music Club
Number 170 Track 9
Duration  8.14
Performers John Coltrane, ts; McCoy Tuner, p; Jimmy Garrison, b; Roy Haynes, d. Newport 7 July 1963.

Artist  Tiny Bradshaw
Title  Ping Pong
Composer Austin, Glover
Label  King
Number  4687 Side B
Duration  2.59
Performers: Bill Hardman, t; Andrew Penn, tb; Sil Austin, Rufus Gore, ts; Jim Robinson, p; Sam Jones, b; Phillip Paul, d 29 July 1953.

Artist  Spike Jones
Title  Red Wing 
Composer Fleming Allan
Label  Bluebird
Number  B 11282 Side A
Duration  2.25
Performers Band led by Spike Jones (perc) with Del Porter, v. also probably including: Dr. Horatio Q. Birdbath (Purvis Pullens) (vocals, whistling); Dick Morgan, bj; Red Ingle, reeds; Carl Grayson (violin); Dick Gardner (violin); Tommy Pederson (trombone).

Artist  Original Dixieland Jazz Band
Title  Ostrich Walk 
Album  ODJB 75th Anniversary
Label  Bluebird
Number  07863 61098-2 Track 4
Duration  3.16
Performers Nick La Rocca, c; Harry Shield, cl; Eddie Edwards, tb; Henry Ragas, p; Tony Sbarbaro, d. 1917.

Artist  Coleman Hawkins
Title  Lady Be Good
Composer Gershwin
Label  Parlophone
Number  R2007 Side A
Duration  2.49
Performers Coleman Hawkins, ts; Stanley Black, p; Albert Harris, g; Tiny Winters, b. 18 Nov 1934.

Artist  Boyd Raeburn and His Orchestra
Title  March of the Boyds
Composer Finckel
Album  Dizzy Gillespie Vol 5
Label  Media 7
Number  MJCD110 Track 17
Duration  2.32
Performers Stan Fishelson, Tommy Allison, Benny Harris, Dizzy Gillespie, t; Jack Carmen, Walt Robertson, Ollie Wilson, tb; Johnny Bothwell, Hal McKusick, Joe Maggio, Al Cohn, Serge Chaloff, reeds; Boyd Raeburn, bsx, dir; Ike Carpenter, p; Steve Jordan, g; Oscar Pettiford, b; Shelly Manne, d; 27 Jan 1945.

Artist  Ella Fitzgerald and the Duke Ellington Orchestra
Title  Cottontail
Composer Ellington
Album  The Stockholm Concert
Label  Pablo
Number  Track 9
Duration  4.54
Performers: Ella Fitzgerald (vocals); Duke Ellington (piano); Paul Gonsalves, Jimmy Hamilton, Johnny Hodges, Russell Procope, Harry Carney (saxophone); Cootie Williams, Herb Jones, Cat Anderson, Mercer Ellington (trumpet); Lawrence Brown, Buster Cooper, Chuck Connors (trombone); John Lamb (bass); Sam Woodyard (drums). 1966