Main content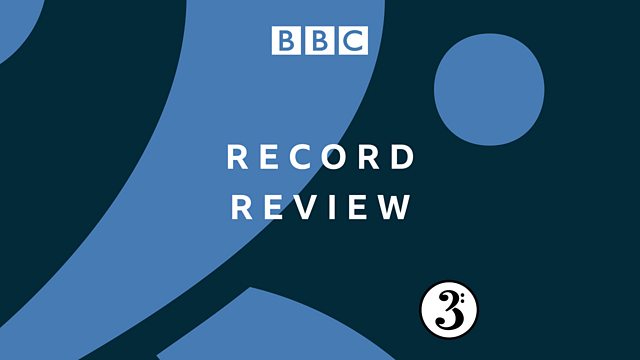 Andrew McGregor with Edward Seckerson and Flora Willson
With Andrew McGregor. Including Building a Library: Ives: Symphony No 2; Flora Willson reviews a 22-disc New York Metropolitan Opera 50th anniversary box set; Disc of the Week.
with Andrew McGregor.
0930
Building a Library: Edward Seckerson assesses currently available recordings of Ives Symphony No. 2 and makes a recommendation.
Although it directly borrows from Bach, Brahms, Wagner, Dvořák and Tchaikovsky, the second symphony was Ives's first work to incorporate the staples of his mature style: the music of urban America. Patriotic, popular and gospel songs rub shoulders with marching band music, fiddle and hymn tunes in a powerfully expressive, quasi-Mahlerian synthesis. No wonder it found a champion in Leonard Bernstein who gave the symphony's triumphant, if belated 1951 premiere, and who began its recorded history.
1030
Flora Willson reviews a 22-CD box set marking the 50th anniversary of the New York Metropolitan Opera at Lincoln Center featuring 10 complete operas from the 1966-67 inaugural season with casts including the likes of Leontyne Price, Joan Sutherland, Franco Corelli, Jon Vickers and Carlo Bergonzi.
1145
Andrew chooses an outstanding new release as his Disc of the Week.
Last on
Music Played
Étienne Méhul

Uthal - Opera In 1 Act (Overture)

Performer: Christophe Rousset. Singer: Karine Deshayes. Ensemble: Les Talens Lyriques.

Ediciones Singulares : ES1026.
Ediciones Singulares.
1.

Buxton Orr

Ten Types of Hospital Visitor

Performer: Nikita Naumov. Singer: Nicky Spence.

György Ligeti

Sonata For Cello Solo

Performer: Natalie Clein.

Hyperion : CDA68155.
Hyperion.
17.

Giuseppe Torelli

Sinfonia in C Major G.33 For 4 Trumpets, Strings and Continuo

Performer: Adrian Chandler. Ensemble: La Serenissima.

Avie : AV2371.
Avie.
21-23.

Richard Strauss

Ariadne Auf Naxos symphony Suite (arr. D. Wilson Ochoa)

Orchestra: Buffalo Philharmonic Orchestra. Conductor: JoAnn Falletta.

NAXOS : 8.573469.
NAXOS.
1.

Richard Strauss

Ein Heldenleben Op.40

Orchestra: Nhk S O. Conductor: Paavo Järvi.

RCA Red Seal : 88985391762.
RCA Red Seal.
2-5.
9am
MEHUL: Uthal
Karine Deshayes (Malvina), Yann Beuron (Uthal), Jean-Sebastien Bou (Larmor), Sebastien Droy (Ullin), Philippe-Nicolas Martin (Le Chef des Bardes / Le Troisieme Barde), Reinoud Van Mechelen (Le Premier Barde), Artavazd Sargsyan (Le Deuxieme Barde), Jacques-Greg Belobo (Le Quatrieme Barde), Les Talens Lyriques, Choeur de Chambre de Namur, Christophe Rousset (conductor)
EDICIONES SINGULARES ES1026 (CD + Book) 
Buxton Orr: Songs
ORR, B: The Painter's Mistress; Canzona; The Ballad of Mr & Mrs Discobbolos; Ten Types of Hospital Visitor; Songs of a Childhood
Nicky Spence (tenor), Iain Burnside (piano), Jordan Black (clarinet), Nikita Naumov (double bass), Members Of The Edinburgh Quartet
DELPHIAN DCD34175 (CD)
Bloch, Ligeti & Dallapiccola: Suites for solo cello
BLOCH, E: Suite for solo cello No. 1; Suite for solo cello No. 2; Suite for solo cello No. 3
DALLAPICCOLA: Ciaccona, Intermezzo e Adagio
LIGETI: Sonata for Cello solo
Natalie Clein (cello)
HYPERION CDA68155 (CD)
The Italian Job
ALBINONI: Concerto Op. 9 No. 3 for two oboes & strings in F major
CALDARA: Sinfonia for 2 oboes, 2 bassoons, 2 trumpets, timpani, violin, strings & continuo in C
CORELLI: Sinfonia, WoO 1, to the oratorio Santa Beatrice d'Este
TARTINI: Concerto in E major, D51
TORELLI: Sinfonia for 4 trumpets, timpani, 2 oboes, 2 bassoons, 2 violins, 2 cellos, strings & continuo in C, G 33
VIVALDI: Concerto RV151 in G major for strings & basso continuo 'Alla rustica'; Bassoon Concerto, RV 467 in C major
Gail Hennessy, Rachel Chaplin (oboes), Peter Whelan (bassoon), La Serenissima, Adrian Chandler (violin and director)
AVIE AV2371 (CD)
9.30am - Building a Library
Building a Library: a weekly look at a piece of music, a comparison of the available recordings, and a recommendation.
Composer: Charles Ives
Piece: Symphony No. 2
Reviewer: Edward Seckerson

Building a Library: Ives's Second Symphony
Recommended recording: Concertgebouw Orchestra, Michael Tilson Thomas (conductor)
Coupled with:
IVES, C: Symphony No. 3 'The Camp Meeting'
SONY G010001222765X (download only)
Other recommended recordings:
Below is a shortlist of other recordings which Edward Seckerson also liked, although we can't guarantee the availability of these discs.
New York Philharmonic, Leonard Bernstein (conductor)
SONY SK94731
10.20am – Strauss's Ariadne auf Naxos
Richard Strauss: Ariadne Auf Naxos Symphony-Suite
STRAUSS, R: Ariadne auf Naxos: Symphony-Suite (arr. D. Wilson Ochoa); Le Bourgeois Gentilhomme Op. 60
Buffalo Philharmonic Orchestra, JoAnn Falletta (conductor)
NAXOS 8573460 (CD)
10.35am – Flora Willson on recordings from the Metropolitan Opera in New York
The Inaugural Season: Extraordinary Met Performances From 1966-67
BARBER: Antony & Cleopatra
BRITTEN: Peter Grimes
DONIZETTI: Lucia di Lammermoor
MOZART: Die Zauberflote, K620
PUCCINI: Turandot; Madama Butterfly
STRAUSS, R: Die Frau ohne Schatten
VERDI: Aida; Otello; Rigoletto
Leontyne Price (Cleopatra), Justino Diaz (Antony), Jess Thomas (Octavius Caesar), Ezio Flagello (Enobarbus), Rosalind Elias (Charmian), Thomas Schippers (conductor), Jon Vickers (Grimes), Lucine Amara (Ellen Orford), Geraint Evans (Balstrode), Colin Davis (conductor), Joan Sutherland (Lucia), Richard Tucker (Edgardo), Anselmo Colzani (Enrico), Nicola Ghiuselev (Raimondo), Richard Bonynge (conductor), Judith Raskin (Pamina), Roberta Peters (Queen of the Night), George Shirley (Tamino), Theodor Uppman (Papageno), John Macurdy (Sarastro), Josef Krips (conductor), Birgit Nilsson (Turandot), Franco Corelli (Calaf), Zubin Mehta (conductor), Renata Scotto (Butterfly), George Shirley (Pinkerton), Ron Bottcher (Sharpless), Nedda Casei (Suzuki), Molinari-Pradelli, Leonie Rysanek (Kaiserin), Christa Ludwig (Farberin), Irene Dalis (Amme), James King (Kaiser), Walter Berry (Barak), Karl Bohm (conductor), Leontyne Price (Aida), Carlo Bergonzi (Radames), Grace Bumbry (Amneris), Robert Merrill (Amonasro), James McCracken (Otello), Montserrat Caballe (Desdemona), Tito Gobbi (Iago), Cornell MacNeil (Rigoletto), Roberta Peters (Gilda), Nicolai Gedda (Il Duca di Mantova), Bonaldo Giaiotti (Sparafucile), Belen Amparon (Maddalena), Lamberto Gardelli (conductor), The Metropolitan Opera
METROPOLITAN OPERA 1135701822 (22CD)
11.45am - Disc of the Week
Paavo Jarvi conducts Richard Strauss
STRAUSS, R: Ein Heldenleben Op. 40; Don Juan Op. 20
NHK Symphony Orchestra, Paavo Jarvi (conductor)
RCA 88985391762 (CD)
Broadcast