Main content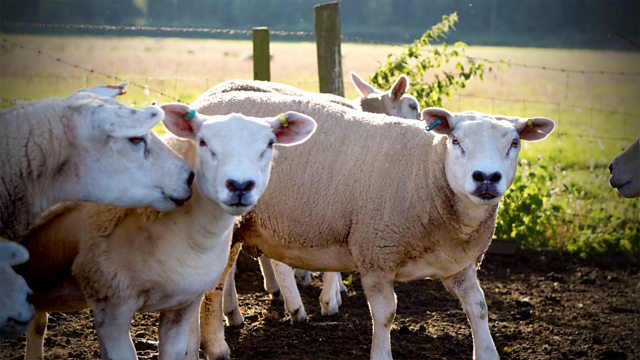 03/03/2017
It's time to party at Home Farm, and Justin is on hand to help.
Helen takes Tom to the airport. He has decided to go to the Brazil conference after all. He feels like he's running away again, but Helen assures him he is doing the right thing.
Hostess Jennifer steers Lilian out of the way before opening the door to Justin and Miranda. At the soiree, Robert thinks there's no need for Lynda to escalate a complaint about Kirsty's manner at Grey Gables. They also discuss whether the Sterlings know about the B&B set-up at Grange Farm - if not, they don't want to let on and risk having the Grundys evicted.
Jim fetches more wine for the Mayor of Felpersham, although is concerned about her intake. He questions Brian about his biodiversity plans for the land he's just bought.
Miranda spots Lilian and tells Justin to at least say hello to her. Later, Justin tenderly helps Lilian with an earring that's come out of her ear. Neither of them realise that Miranda observes the moment. Jennifer thanks Miranda for helping the Mayor who wasn't feeling well. She claims she must have eaten some broccoli. Once Justin and Miranda have left, Jennifer wishes she'd never invited the Mayor. Lilian joins them and is quietly triumphant: she hasn't let them down this evening. Jennifer was worrying about the wrong person all along...
Credits
| Role | Contributor |
| --- | --- |
| Writer | Adrian Flynn |
| Director | Marina Caldarone |
| Editor | Huw Kennair-Jones |
| David Archer | Tim Bentinck |
| Ruth Archer | Felicity Finch |
| Josh Archer | Angus Imrie |
| Tony Archer | David Troughton |
| Tom Archer | William Troughton |
| Brian Aldridge | Charles Collingwood |
| Jennifer Aldridge | Angela Piper |
| Lilian Bellamy | Sunny Ormonde |
| Justin Elliott | Simon Williams |
| Miranda Elliott | Lucy Fleming |
| Rex Fairbrother | Nick Barber |
| Eddie Grundy | Trevor Harrison |
| Emma Grundy | Emerald O'Hanrahan |
| Shula Hebden Lloyd | Judy Bennett |
| Anisha Jayakoday | Anneika Rose |
| Alistair Lloyd | Michael Lumsden |
| Adam Macy | Andrew Wincott |
| Kirsty Miller | Annabelle Dowler |
| Fallon Rogers | Joanna Van Kampen |
| Robert Snell | Graham Blockey |
| Lynda Snell | Carole Boyd |
| Helen Titchener | Louiza Patikas |